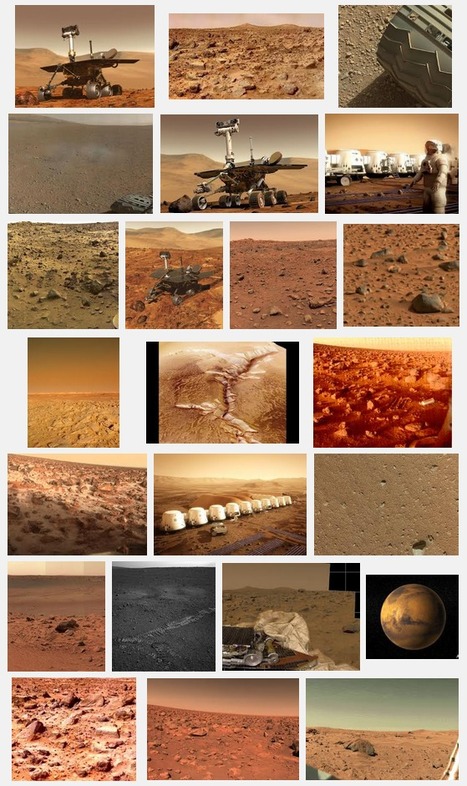 Mars One says it has received applications from more than 78,000 people in more than 120 countries for the Mars One astronaut selection program, in hopes of becoming a Mars settler in 2023. Most applications come from the U.S. (17324), followed by China (10241), United Kingdom (3581), Russia, Mexico, Brazil, Canada, Colombia, Argentina and India. "With 78,000 applications in two weeks, this is turning out to be the most desired job in history, said Bas Lansdorp, Mars One Co-Founder and CEO. "These numbers put us right on track for our goal of half a million applicants."
A central point to Mars One's mission is the emigration of the human astronauts. Mars becomes their new home, where they will live and work for what will likely be the remainder of their lives.
While it is possible that, within the lifetime of the early settlers on Mars, there will be opportunity to bring one or more back to Earth, it cannot be anticipated nor expected. Consider the following fact: to return a human to Earth, a fully assembled and fueled launch vehicle (rocket) must be available, capable of escaping the gravitational field of Mars with ample, on-board life support systems and supplies for up to a seven months voyage, and the capability to either dock with a space station orbiting the Earth, or perform a safe re-entry and landing on Earth. Not one of these is a small endeavor, each requiring substantial technical capacity, weight, and cost. Furthermore, there is a point in time after which the human body will have adjusted to the 38% gravitation field of Mars, and be incapable of returning to the Earth's much stronger gravity. This is due to the total physiological change in the human body, which includes reduction in bone density, muscle strength, and circulatory system capacity. While a cosmonaut on-board the Mir was able to walk upon return to Earth after thirteen months in a weightless environment, after a prolonged stay on Mars, the human body will not be able to adjust to the higher gravity of Earth upon return.
By assuming human astronauts are permanent residents on Mars, the challenges are reduced to providing the astronauts with the foundations for a new life: safe living facilities, clean air and potable water, food rations until plants may be grown in green houses and hydroponic facilities, and the essentials for intellectual stimulation on a planet which is cold, desolate, and without many life giving qualities.
While complex, the Mars One Mission is possible now. The science and technology required to place humans on Mars exists today. Much of what we have learned from the Skylab, Mir, and the International Space Station (ISS) have given us imperative data, experience, and know-how--all of which are applicable to living on Mars.
In addition, the basic elements required for a viable living system are already present on Mars, resulting in the need to send more tools and machines than raw elements. For example, the location Mars One has chosen for its first settlement contains water ice in the soil, which can be extracted through the application of heat. This water may be used to drink, bathe, raise food crops, and, through electrolysis, create oxygen. In addition, Mars has ample natural sources of nitrogen, the primary element (80%) in the air we breathe.
Certainly, for a long time, there will be need for new supplies such as computers, clothing, specialty foods (chocolate, coffee, and tea), and complex spare parts which cannot be readily reproduced with Mars based 3D printers and computer aided mills. However, soon after the first humans arrive, it is expected the astronauts will be able to create and improve their own habitation using local materials.