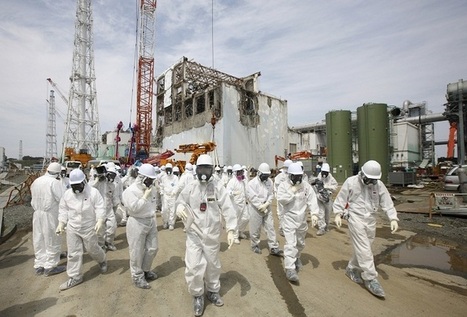 A new study on the radiation levels in Japanese locals after the Fukushima Daiichi nuclear power plant incident states that Cesium levels in the population are much lower than expected.
Based on studies from the Chernobyl incident in Russia in 1986, researchers anticipated that the levels of Cesium in those exposed to radiation after the meltdown at the Fukushima Daiichi campus to be equivalent with the deposition density, or the activity of a radioactive molecules in an area of ground, which is in Fukushima is reported measured at 2 millisieverts (mSv).
"Findings suggest that the level of internal radiation exposure brought about by pollution from the soil within the Fukushima Prefecture is much less than originally believed. The amount is so negligible that it is difficult to imagine there being any risk to the health," said Ryugo Hayano, a professor at Tokyo University's Science Research Department.
Fear of radiation exposure was rampant in many parts of Japan in the days and weeks after the Fukushima incident, which occurred March 11, 2011 after the largest earthquake in Japan's recorded history unleashed a tsunami that ravaged northeastern Japan's coastal communities and overcame the Daiichi reactors, causing the worst nuclear accident since Chernobyl.
Because more than two years have passed since the Fukushima incident, now the greatest risk from ongoing exposure to radioactive Cesium is through eating food grown in contaminated soil.
But of more than 100,000 people screened with whole-body scanners, the study showed 99.9 percent of them with a committed effective dose (CED) of less than 1 mSv. The safety standard and recommended maximum for artificial radiation exposure is 1 mSv.