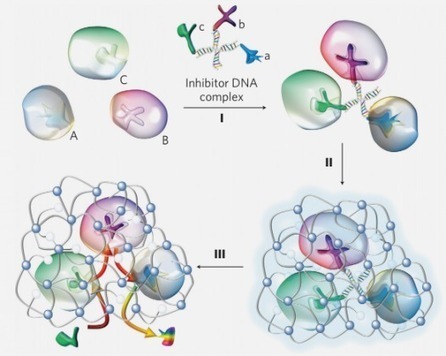 Researchers in California packed up complementary enzymes in a nano-capsule, producing what basically amounts to a tiny enzyme pill. The capsule coating, made of a superthin polymer, keeps the enzymes together and protects them from breaking down in the body.
Led by Yunfeng Lu, a chemical and biomolecular engineering professor at UCLA, researchers injected mice with three enzymes related to the breakdown of sugars, and after this worked, they tried it with two enzymes related to the breakdown of alcohol, alcohol oxidase (AOx) and catalase. They wanted to test the enzymes as both an intoxication preventive and a treatment.
When mice were fed a diet of alcohol and the nano-capsule at the same time, their blood alcohol concentrations were greatly reduced within 30-minute increments, compared to mice that were fed just alcohol or alcohol plus one of the enzymes. The team also tested it on drunk mice, and found the treatment greatly lowered yet another enzyme, alanine transaminase, which is a biomarker for liver damage.
"Nanocomplexes containing alcohol oxidase and catalase could reduce blood alcohol levels in intoxicated mice, offering an alternative antidote and [preventive treatment] for alcohol intoxication. Three enzymes are combined with a DNA scaffold along with their enzymatic inhibitors, leading to a triple-compound architecture. A thin polymer is grown around the enzymes, encapsulating them in a sort of nano-pill. Enzymes working in close proximity ensures they can clean up after each other's toxic byproducts.