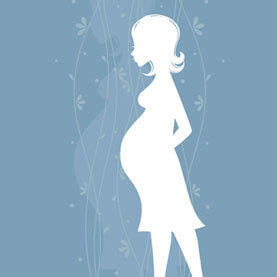 The connection between mother and child is ever deeper than thought.
What it is that fetal microchimeric cells do in the mother's body is unclear, although there are some intriguing possibilities. For example, fetal microchimeric cells are similar to stem cells in that they are able to become a variety of different tissues and may aid in tissue repair. One research group investigating this possibility followed the activity of fetal microchimeric cells in a mother rat after the maternal heart wasinjured: they discovered that the fetal cells migrated to the maternal heart and differentiated into heart cells helping to repair the damage. In animal studies, microchimeric cells were found in maternal brains where they became nerve cells, suggesting they might be functionally integrated in the brain. It is possible that the same may true of such cells in the human brain.
These microchimeric cells may also influence the immune system. A fetal microchimeric cell from a pregnancy is recognized by the mother's immune system partly as belonging to the mother, since the fetus is genetically half identical to the mother, but partly foreign, due to the father's genetic contribution. This may "prime" the immune system to be alert for cells that are similar to the self, but with some genetic differences. Cancer cells which arise due to genetic mutations are just such cells, and there are studies which suggest that microchimeric cells may stimulate the immune system to stem the growth of tumors. Many more microchimeric cells are found in the blood of healthy women compared to those withbreast cancer, for example, suggesting that microchimeric cells can somehow prevent tumor formation. In other circumstances, the immune system turns against the self, causing significant damage. Microchimerism is more common in patients suffering from Multiple Sclerosis than in their healthy siblings, suggesting chimeric cells may have a detrimental role in this disease, perhaps by setting off an autoimmune attack.