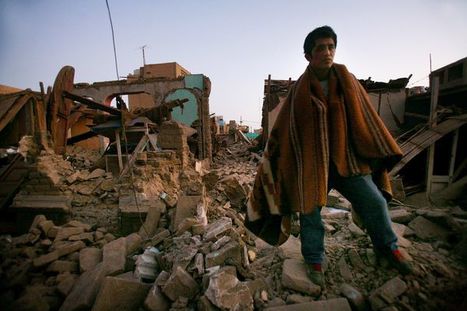 For centuries people have tried to predict earthquakes-with no success. Magnetic signals from rocks deep inside the earth are the latest prospect.
The dream is to be able to forecast earthquakes like we now predict the weather. Even a few minutes' warning would be enough for people to move away from walls or ceilings that might collapse or for nuclear plants and other critical facilities to be shut down safely in advance of the temblor. And if accurate predictions could be made a few days in advance, any necessary evacuations could be planned, much as is done today for hurricanes.
Scientists first turned to seismology as a predictive tool, hoping to find patterns of foreshocks that might indicate that a fault is about to slip. But nobody has been able to reliably distinguish between the waves of energy that herald a great earthquake and harmless rumblings.
Seismologists just can't give a simple yes or no answer to the question of whether we're about to have a large earthquake, said Thomas Jordan, director of the University of Southern California's Southern California Earthquake Center at a meeting of the American Geophysical Union (AGU) in San Francisco in December.
So some scientist have turned their attention to other signals, including electricity, that might be related to activity occurring below ground as a fault prepares to slip
One theory is that when an earthquake looms, the rock "goes through a strange change," producing intense electrical currents, says Tom Bleier, a satellite engineer with QuakeFinder, a project funded by his parent company, Stellar Solutions, of Cambridge, Massachusetts.
"These currents are huge," Bleier said at the AGU meeting. "They're on the order of 100,000 amperes for a magnitude 6 earthquake and a million amperes for a magnitude 7. It's almost like lightning, underground."