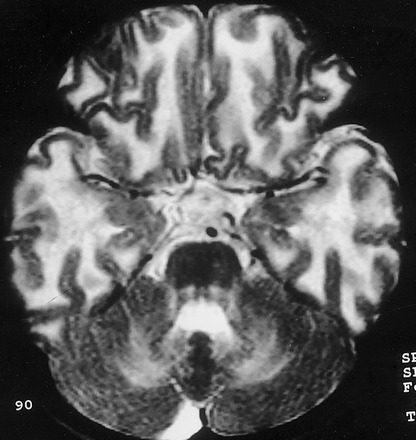 Children born with a rare, genetic brain disorder -- Canavan disease -- that causes severe atrophy and often leads to death within three years, are still alive 7 to 10 years after being treated with an experimental gene therapy, a study showed.
The procedure of inserting a virus containing healthy genes into the children's brains through holes drilled into their skulls. The 13 children, the youngest of whom was 3 months old and diagnosed with the disorder while in the womb, were treated at the Cell and Gene Therapy Center at the University of Medicine and Dentistry of New Jersey in Stratford.
The children are among only about 600 people in the world with the disorder, called Canavan disease, a nerve-cell destroying condition marked by brain atrophy, seizures, vision loss, physical disability and ultimately death. There is no treatment or cure.
Canavan disease is caused by recessive mutations. When two of these occur, people can't make an enzyme used to break down a compound called NAA in nerve cells in the brain. The buildup in the brain, along with unusual patterns of the insulation called myelin that lines nerve cells, are characteristic of the illness.
Scientists aren't sure whether the buildup of NAA is what causes the brain damage, or whether the enzyme has another role they haven't yet discovered, Leone said. As the myelin degenerates, the child has difficulty moving, has seizures and goes blind.