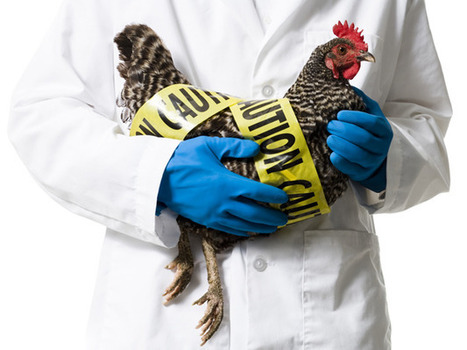 Scientists have created a mutant form of the H5N1 avian flu virus that is transmissible between mammals, raising fears that it could trigger a human pandemic if it escapes from the lab - either through accidental release or as part of a bioterror attack. Now academics and bio-terrorism experts are arguing over whether the recipe should have been published, and whether the research should have been done in the first place.
The virus is an H5N1 bird flu strain which was genetically altered to become much more contagious. It was created by Ron Fouchier of the Erasmus Medical Centre in Rotterdam, the Netherlands, who first presented his work to the public at an influenza conference in Malta in September 2012.
Fouchier said the strain circulates in animals, particularly birds, but rarely affects humans. In the ten or so years since bird flu first emerged in Asia, fewer than 600 cases have been reported in humans. But the H5N1 strain is particularly vicious, killing roughly half of patients diagnosed with it.