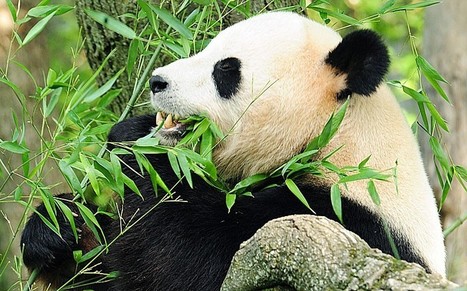 Their endangered status and distinctive, cuddly appearance has turned them into the poster-child of wildlife conservation, but now there may be a new reason to save the giant panda from extinction.
Scientists have discovered that the animals, of which there are around 1,600 in the wild, produce a powerful antibiotic in their blood stream that kills bacteria and fungi.
They believe the substance could be used to create potent new treatments against drug resistant superbugs and other diseases.
The antibiotic is thought to be released by the bear's immune system to protect them infections when they are living in the wild. Researchers discovered the compound, known as cathelicidin-AM, after analysing the panda's DNA.
Fortunately, scientists will not need to depend upon the animal's notoriously unreliable breeding capacity to harvest the new antibiotic as they have been able to synthesis it artificially in the lab by decoding the genes to produce a small molecule known as a peptide.