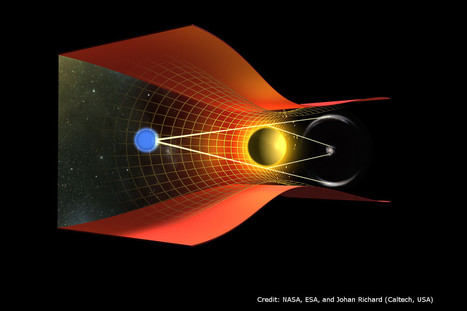 Kaggle is a platform for data prediction competitions. Companies, organizations and researchers post their data and have it scrutinized by the world's best statisticians.
There is more to the Universe than meets the eye. Out in the cosmos exists a form of matter that outnumbers the stuff we can see by almost 7 to 1, and we don't know what it is. What we do know is that it does not emit or absorb light, so we call it Dark Matter. Such a vast amount of aggregated matter does not go unnoticed. In fact we observe that this stuff aggregates and forms massive structures called Dark Matter Halos. Although dark, it warps and bends spacetime such that any light from a background galaxy which passes close to the Dark Matter will have its path altered and changed. This bending causes the galaxy to appear as an ellipse in the sky.
What's The Problem? Detecting these Dark Matter halos is hard, but possible using this data. If we can accurately estimate the positions of these halos, we can then understand the function they play in the Universe. There are various methods to attack the problem (we have given you some examples), however we have not been able to reach the level of precision required to understand exactly where this Dark Matter is for all Dark Matter halos.
We challenge YOU to detect the most elusive, mysterious and yet most abundant matter in all existence. People or groups whose code best predicts the center of 120 test dark-matter halos will receive $20,000 in prize money, split three ways: First place will get $12,000, second will get $5,000 and third place will receive $3,000. The contest runs through Dec. 16, 2012.