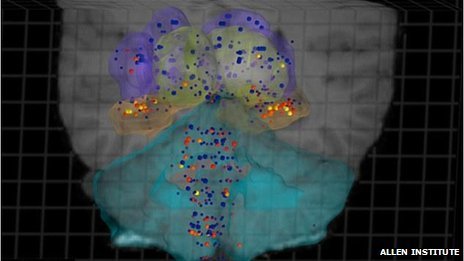 A 3D map of the entire human brain reveals that our brains are strikingly similar, sharing the same basic molecular blueprint. The map draws on more than 100 million gene expression measurements found in three human brains cut into 900 pieces.
Researchers from the Allen Institute for Brain Science in Seattle and Edinburgh University said the project might help understand how genetic disorders cause brain disease.
The human brain is the most complex structure in the world, composed of 100 billion cells, but it is still not fully understood.
Prof Ed Lein, from the Allen Institute for Brain Science, one of the authors of the paper, said this atlas could provide vital information in the general understanding of "brain function, development, evolution and disease". The team says that the majority of genes in the human brain are expressed in patterns very similar from one brain to another - showing that despite different individual personalities, our brains are in fact strikingly similar.