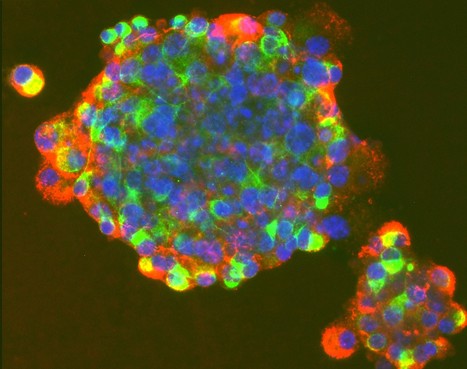 Scientists at The University of Auckland's Centre for Brain Research have succeeded in converting human skin cells directly into immature brain cells (or neural precursor cells).
The team, assisted by funding from the Neurological Foundation of New Zealand, the Auckland Medical Research Foundation, and the Maurice and Phyllis Paykel Trust , has led the world in developing a fast and efficient means of accomplishing this without having to go through the intermediate stage of conversion to embryonic stem cells.
"This is an advance of huge significance to stem cell research on a global level," says Principal Investigator, Associate Professor Bronwen Connor, who is head of the Neural Repair and Neurogenesis Laboratory at the University. "It has the potential to lead to a new understanding of neurodegenerative diseases such as Huntington's, Parkinson's and Alzheimer's. "We are all very excited about it."
First, it is the only group to have reprogrammed adult human skin cells. Other groups using this technique are working with cells taken from animals' skin. Second, the Auckland team is using just two genes for the process of reprogramming from skin cells to neural precursor cells. Other international groups are using between five and 11 genes. The direct conversion also overcomes a problem of tumor formation which can arise when embryonic stem cells are used. The elimination of this risk through direct conversion from skin cells to neural precursor cells therefore gives a strong boost to the prospect of cell replacement therapy in the future.