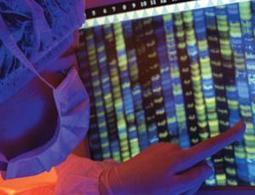 Sequencing the protein-coding portion of the genome has helped diagnose the cause of rare disorders and could even predict diseases.
IT'S not quite the long-heralded $1000 genome, but it is getting close. For the first time, doctors have begun rolling out large-scale sequencing of the protein-coding portion of people's genome. This could help to identify the causes of conditions such as congenital deafness and some learning disabilities. More common diseases are expected to follow. The hope is that such sequencing will improve treatments, determine how a person might respond to a drug and possibly even predict disease before it starts.
In an ideal world, people's entire genomes would be mapped to find a potential root cause of a particular disease, but that is very expensive and the technology isn't ready for the clinic. Instead, doctors are turning to the exome - the 1.5 per cent of the genome that encodes proteins. Sequencing takes about 10 days, and some companies already offer it for just $1000.
Last year, a clinic in the Netherlands became the first to start offering clinical exome sequencing to people on a large scale. So far they have examined 262 exomes from people with conditions including intellectual disabilities, blindness and cancer. They were able to match a genetic cause to a diagnosis in about half of the cases of blindness, and in 15 to 25 per cent of the other diseases studied.