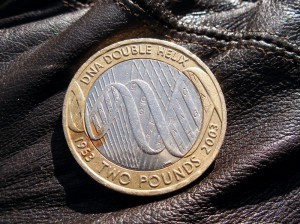 Using whole genome genotyping microarrays by Affymetrix and then Illumina, as well as high-density arrays by Perlegen, the HapMap project released datasets in three phases, in 2005, 2007 and 2009. With these maps genome-wide association studies could then take off quickly.
Attempts at complete haplotype information from short-read sequencing has been performed, with varying degrees of limitation and a lot of computational power. One solution would be to obtain as long a read as possible, so there is a great interest in single-molecule approaches, to simplify the task at hand. But as mentioned before, Pacific Biosciences has its challenges with accuracy and throughput (in addition to system robustness, cost per megabase, and ease of use) and Oxford Nanopore (and Genia) do not have any preliminary test data out for analysis or early access (as of mid-2012). So the informatics people do what they can with the datasets they have.
Recently, a research group has shown that accurate whole-genome sequencing and haplotyping from 10 to 20 human cells is feasible. What makes it remarkable is the ability of this method to obtain rare variant phase information by changing the library preparation method. Until now to obtain completely phased individual genomes required a fair amount of laboratory manipulation.
Full-length Nature article is here: http://tinyurl.com/7qd398v
Complete Genomics' Press Release: http://tinyurl.com/8493ww9