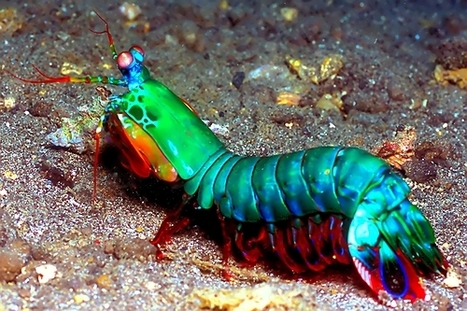 Military body armor and vehicle and aircraft frames could be transformed by incorporating the unique structure of the club-like arm of a crustacean - the mantis shrimp.
The bright orange fist-like club of the mantis shrimp, or stomatopod, a 4-inch long crustacean found in tropical waters, accelerates underwater faster than a 22-caliber bullet. Repeated blows can destroy mollusk shells and crab exoskeletons, both of which have been studied for decades for their impact-resistant qualities.
The power of the mantis shrimp is exciting, but David Kisailus, an assistant professor at the Bourns College of Engineering, and his collaborators, were interested in what enabled the club to withstand 50,000 high-velocity strikes on prey during its lifespan. Essentially, how does something withstand 50,000 bullet impacts?