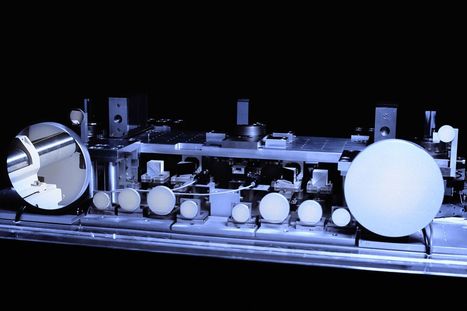 Scientists at the Institut Laue-Langevin (ILL) have demonstrated for the first time that gamma rays, a highly energetic form of light produced by radioactive decay of atomic nuclei and amongst other used to kill cancer cells can be bent.
Their discovery overturns decades of theoretical predictions and opens the door to a new field of science called nuclear photonics. By bending and focusing the rays into concentrated beams, gamma ray microscopes could remotely scan for dangerous nuclear material in ships or trucks, monitor nuclear waste or provide selective, less destructive medical imaging for cancer diagnostics and treatment.
The refraction of light occurs when it passes from one medium to another causing it to change speed. The manipulation of light rays, used by Galileo in 1609 to build his famous telescopes, is also possible for other forms of radiation as long as you can refract them sufficiently. However, as you move up the energy radiation spectrum to x-rays, the amount of refraction decreases. As a result it wasn't until the end of the 20th century when researchers combined hundreds of optical lenses that they were able to build the focusing instruments for x-rays that are used today in facilities such as the Diamond Light Source and the European Synchrotron Radiation Facility to probe materials on the nano-scale.