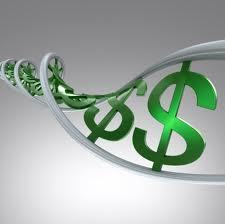 Fast forwarding to the near future and based on the recent past, sequencing instrument companies will continue to develop more user-friendly and cheaper technology, focused on the benchtop and clinical markets. Manufacturers will also continue to form partnerships and make acquisitions that place heavy bets on completely novel, potentially disruptive sequencing technologies.
By far the largest market opportunity, though, is in emerging applications of personal genomics and clinical diagnostics. These segments are expected to account for $541 million by 2015 from $15.5 million in 2010, representing a CAGR of 103.5%.
Recent advancements in the field of next-generation sequencing have resulted in the advent of so-called personal genome machines (PGMs), smaller-scale, benchtop genome sequencers marketed by Illumina (MiSeq), Life Technologies (Ion Torrent), and Roche 454 (GS Junior). Companies like Diagnomics ( http://www.diagnomics.com ) provide sophisticated annotation.