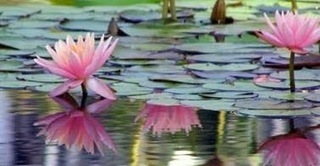 Lets start with a simple question. Do you have a problem getting an Alzheimer's patient to drink water? Do they say No or refuse to drink water? Many of you will answer yes.

Did you ever wonder why?

Did you ever notice that when an Alzheimer's patient gets in the shower they immediately move to the side so the water doesn't come down on them? In other words, hit them in the head.

When you go into the shower with the water on, do you willing step under the water (assuming you have it at the desired temperature), and put your head under the water? Answer?

Have you ever considered that an Alzheimer's patients can't see water, or at least they don't perceive water the way we do? Is it possible that water is invisible, in a sense, to Alzheimer's patients?
http://www.alzheimersreadingroom.com/2011/04/how-to-get-alzheimers-patient-to-bathe.html
Via
Bob DeMarco