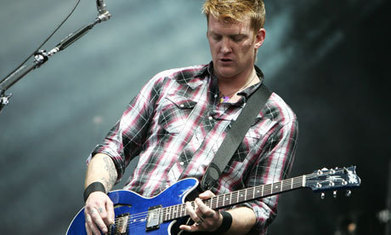 Ten tracks to set newcomers on the road to QOTSA fandom.
The sixth studio album from Queens of the Stone Age, Like Clockwork, is due for release in a few weeks. As a warm up, we asked readers via Twitter and Facebook which songs they'd recommend as an introduction to the band.
We used the responses to put together this playlist of 10 essential tracks. You can listen to all 10 as a YouTube playlist, or you can watch each individual video by clicking on the titles below. We've included a little bit of information on the songs, comments from the people who recommended them, and some links to our Queens of the Stone Age coverage from the last few years.