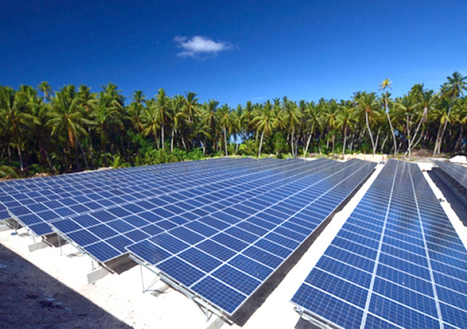 Ecowatch 15/11/2012
By Paul E McGinniss
Goodbye diesel generators, hello sunshine and coconuts! The remote Pacific island nation of Tokelau, which lies midway between New Zealand and Hawaii and was settled over a thousand years ago, is the first country on the planet to give up fossil fuels and power itself solely by renewable resources.
Tokelau's three atolls, which are territory of New Zealand, now have independent renewable energy systems comprised of solar Photovoltaic (PV) panels and coconut biofuel powered generators. Each renewable power plant has battery back up installed and produce enough clean energy to supply 150 percent of the countries current demand.
Previously the island country powered itself by shipping in thousands of barrels of dirty diesel fuel. According to PowerSmart, the New Zealand based company which installed the Tokelau Renewable Energy Project, diesel generators were burning around 200 liters of fuel daily on each of Tokelau's three atolls, meaning more than 2,000 barrels of diesel were used to generate electricity in Tokelau each year, costing more than $1 million NZD. Money saved from diesel fuel costs will now be put toward social programs.