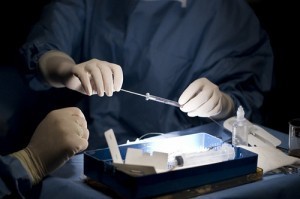 JERUSALEM, July 17 (Reuters) - BrainStorm Cell Therapeutics, a developer of adult stem cell technologies, said onTuesday it will sell 19.8 million shares of its common stock at29 cents each.
About BrainStorm Cell Therapeutics, Inc.
BrainStorm Cell Therapeutics Inc. is a biotech company developing adult stem cell therapeutic products, derived from autologous (self) bone marrow cells, for the treatment of neurodegenerative diseases. The Company, through its wholly owned subsidiary Brainstorm Cell Therapeutics Ltd., holds rights to develop and commercialize the technology through an exclusive, worldwide licensing agreement with Ramot at Tel Aviv University Ltd., the technology transfer company of Tel-Aviv University. The technology is currently in a Phase I/II clinical trials for Amyotrophic Lateral Sclerosis (ALS), also known as Lou Gehrig's disease, in Israel.
**BrainStorm Cell Therapeutics Mission:
Brainstorm is developing stem cell technologies to provide long awaited solutions for incurable neurodegenerative diseases.
BrainStorm Cell Therapeutics Inc.
Adrian Harel, Ph.D., CEO
www.brainstorm-cell.com
Phone: +972-3-9236384
Email: aharel@brainstorm-cell.com