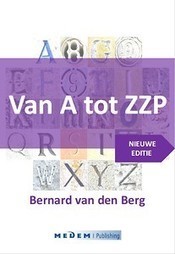 Het ultieme ondernemersboek voor wie klein wil beginnen.
Voor de meeste startende, doorstartende of gevestigde zzp'ers schuilt het succes in een heldere visie. En realistische doelstellingen. In een ondernemingsplan waar de bank of private investeerders enthousiast van worden. En niet te vergeten: in creatieve marketing en reclame waarmee vraag wordt gecreëerd en naam wordt gevestigd.
Alle zaken die voor een zelfstandig ondernemerschap van belang zijn komen van A tot Z aan bod. Dit praktische e-boek levert u kennis én inspiratie. Zodat u succesvol van start kunt als ondernemer.