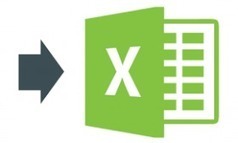 FileMaker: Export to Excel with custom column names
19/12/2014 | Jeroen Aarts
Is there a problem?
How often did your customer or your boss come to you with this question: "I want an Excel export from FileMaker, but I want readable column names and not the mess you usually put in there!". As long as the export is not of too much of importance, you turn your head away and hope for time doing its work and make the request magically fades away. But if the export is an important feature of the FileMaker solution, this will come back, and then you need to come up with something clever.