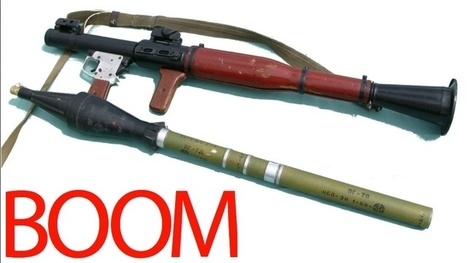 The Diplomatic District of Kabul, Afghanistan is under attackright now. Reports are that the area—including the US Embassy— is taking heavy RPG fire. But what is an RPG, exactly?
RPG stands for Rocket-Propelled Grenade Launcher…
RPGs are weapons primarily intended to combat tanks. They consist of a warheads attached to rocket motors, which are ignited and discharged from a launcher tube. They're also effective against armored personnel carriers, aircraft (if you've got particularly good aim), and basically anything that's too well-protected for dinky little bullets...