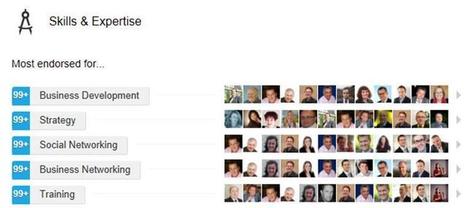 One of the regular threads that I see in LinkedIn groups is how to find an expert on X or how do I check that Y is right for me, I'm sure you've seen them? LinkedIn profiles are a great place to start, as they contain the representation of the person in their own words and also give you a great indication of the expertise, the true value and insights that they can share on your subject of choice.
If you meet someone who says all the right words when you meet, in the right way and you like their style, just take a moment to check out their LinkedIn profile too. Does it reflect the conversation, the style, the words and expertise that you liked about them when you met face to face? Or does it tell a different story.
If it is the latter you might want to do a little more homework. For ideas read on. One of the most often asked question of late is what about these (insert expletive) endorsements?