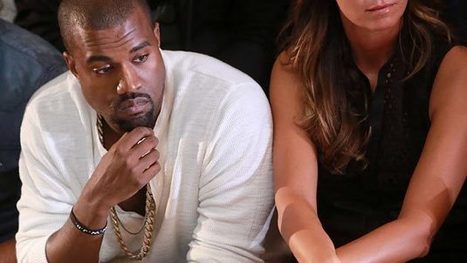 Kanye West is looking to staff up his forthcoming fashion company. For help, he's tapping the Web's biggest résumé nerve center: LinkedIn (LNKD).
Two ads appeared on the site over a week ago by Decision Toolbox, a staffing firm in Irvine, Calif., that are looking for people to be chief financial officer and vice president for production at what is vaguely called the "Kanye West clothing project." "[U]nlike those in which celebrities merely lend their name to a label, this venture will have the star power of Mr. West's artistic vision at the heart and soul of it," the ads say, although they neglect to mention that sometimes that vision is just a white T-shirt.
When asked if the posts were real, Decision Toolbox said that they were and that the person behind the new Kanye line was Richard Dent III, the former chief operating officer of Victoria Secret's (LTD) PINK line who since 2012 has been the chief executive of custom menswear company Astor & Black. Dent did not reply to e-mails asking him to explain the new venture, so it's unclear if Astor & Black is producing the line for Kanye or if the rapper is creating it himself and has just put Dent in charge.