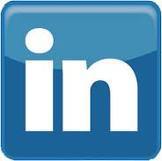 The cover story in the current Fortune magazine (July 1, 2013, issue) by Jessi Hempel is "Everything you need to know about LinkedIn". The article points out the growing need for all businesses to participate on LinkedIn. The six-page commentary brings up a number of great points and some excellent background, but six pages is not going to cover "everything you need to know."
It is what Hempel wraps up with that is most telling. She refers to the "confusion" about how to leverage the network more fully, which has spawned an industry of those who teach others how to use LinkedIn, myself included.
While many feel that once they reach that magic 500+ connections, they have reached a major milestone, it simply is not so. It is actually pretty easy to reach 500+, but this has no value unless you have a strategy.
So here is your jumpstart program for LinkedIn, whether you are a novice or have some experience on LinkedIn.