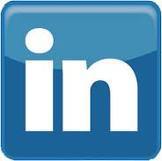 While the early adopters flock to Google+ and our kids and moms become power-users on Facebook, LinkedIn is where business gets done. Execs from all Fortune 500 companies are there, and 59% of those active on social networking sites say LinkedIn is their platform of choice over Facebook or Twitter, up from 41% who called LinkedIn their most important social account a year earlier, according to a June report by Performics and ROI Research.
LinkedIn, it turns out, is a happening place
For the small business owner, LinkedIn is much more than just a resume site: It's a lead generation machine.