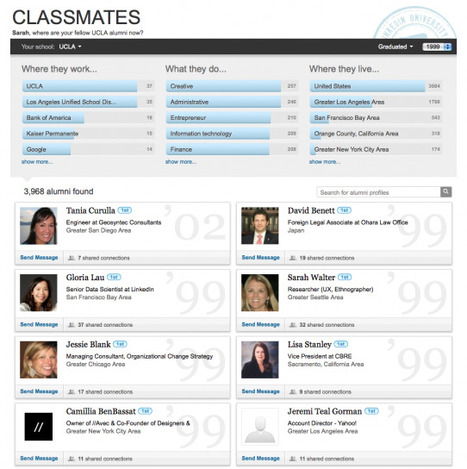 What's the most valuable outcome of your college years? If you think it's your degree, you're only partially right. Beyond the knowledge you gained in school, your alumni network is one of the most important benefits you earned. In the years since college, your classmates have become experienced professionals, industry experts, potential clients and trusted colleagues – in short, people who can help you expand your horizons.
It makes sense to stay connected to your fellow alumni. Not only do you share great memories, but you can also help one another throughout your lives. Since you have your school in common, you have a natural connection.
Because we understand the power of alumni networks, we are delighted to unveil LinkedIn Classmates – a tool for insights and networking for alumni of colleges and universities around the world.