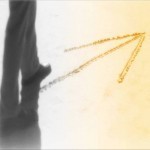 So many people feel that their lives are fated, that they are running behind their life without ever being able to quite catch up with it. They certainly don´t feel that they can carve out their destiny; instead life, money and time become like an overbearing dictator. In these circumstances life takes on a grey hue of getting through or the burned ochre of frustration, with the sunny hopes of childhood long lost in the mists of time.
Yet it doesn´t have to be that way. There are increasing numbers of people who grab the gauntlet of their destiny and forge the life they truly deserve. It may surprise you to know that it is really simpler than you might have imagined.
This article guides you how with the 7 key steps.