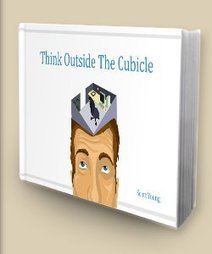 "I like to think of myself as a rational person. Yes, I have emotions that muddle my choices, and I make mistakes on logic problems just like anyone else. But when I have big decisions to make in my life, I'd like to believe that I go with the facts.
Which is why the titular question makes me so uncomfortable.
(...) My dream was a high-variance profession. That means there were a few spectacular winners, a few more mediocre successes and tons of failures. Authors, musicians, actors, athletes and architects are other high-variance professions.
The problem is that pursuing such high-risk professions is often hard to rationally justify. I'll explain why this is so, but I'll conclude by sharing why I think you can still have hope even if your dream is hard to achieve, and some high-variance pursuits that are well worth pursuing."