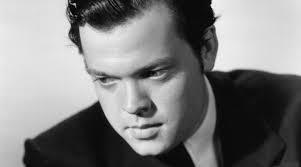 In this excerpt from The Paris Interview, conducted in his Parisian hotel room in 1960, Orson Welles testifies to the gift of ignorance:
"I didn't know what you couldn't do. I didn't deliberately set out to invent anything. It just seemed to me, 'Why not?' There is a great gift that ignorance has to bring to anything, you know. That was the gift I brought to [Citizen] Kane… ignorance."

At a different point in the interview, Welles is asked, "Would you say that you live to work or work to live?" His answer embodies the secret of finding purpose and doing what you love, or as Sir Ken Robinson has put it, working from your element:
"I think that working is part of life, I don't know how to distinguish between the two… Work is an expression of life for me."