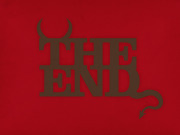 Having difficulty completing a bold, creative project?
"As a time management life coach, I've found that many of my clients have a dread of finishing that they keep hidden away—hoping that no one will ever notice that they get a lot of little things done while never quite completing the really important stuff.
Whether it's due to a rabid perfectionism, an aversion to criticism, or just an inability to maintain enthusiasm for the long haul, we all have challenges and fears we must overcome to produce work that matters. But pretending they don't exist won't get us anywhere.
Here's a guide to diagnosing and treating what I've found to be four of the most common barriers to completion..."