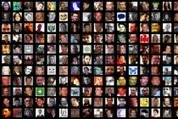 Mathew Ingram is having a skeptical look at the new Discover tab Twitter introduced in the past few days.
He feels the company didn't yet crack it in spite of its recent acquisition of startups like Summify.
As he points out "Curation and filtering are the holy grail for media".
But the problem I see is that Twitter's fundamentally based on a people-centric model which makes it hard for interest-based filters to be put in place.
His example of the Mexican food article shared by a NYT reporter is a good one: the Interest Graph can NOT be captured by people to people relationship. We need to filter by topic.
Via
Guillaume Decugis
,
Pablo Rodriguez-Bilella