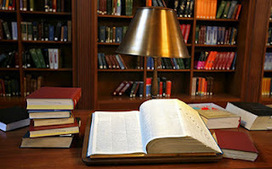 7 Ways to Make the Most of Your Community College Experience
With the economy still in shambles and tuitions at four-year colleges increasing, more students are enrolling in community colleges to earn their degree. While community colleges may not be the preferred degree route for everyone, they do provide a flexible and affordable alternative to expensive four-year colleges and universities. Whether you're completing your core classes before transferring to a big college or sticking it out until you get that diploma, there are many advantages to going the community college route, and here are seven ways to make the most of your experience while you're here.
Just like four-year universities, community colleges also have student clubs and organizations. Depending on where you go to school, these groups likely cover a wide range of interests, including politics, academics, sports, religion, community service, and much more. If you don't find a group that interests you, why not start one? You can also increase your school involvement by working on campus and showing your school pride.
Just because you've chosen a non-traditional college route doesn't mean you can't have as much fun as the next college student. Many of your buddies will be hours away at four-year universities, so it's very important to maintain and expand your social circle while in college. It's easy to make new friends and meet interesting people with similar interests in your classes and organizations. You never know when a lab partner or study buddy could turn into a lifelong friend. Just put yourself out there and your friend circle will grow.
Whether you want to transfer to a four-year university or stay put at your community college, it's very important that you get good grades in school. Not only will good grades increase your eligibility for scholarships and acceptance to good colleges, but it can also bring you more prestigious job opportunities after graduation. And without the distractions of college football games and frat parties, you'll have more time to dedicate to school, work, and other career-building activities.
If you are hoping to transfer to a four-year college or have not declared a major yet, you want to make sure your credits count and you hard work doesn't go to waste. One of the best ways to make sure your class credits count at another school is to check with their credit transfer policies on the web or by calling admissions. If you plan on staying at your community college, but want to change majors, you should make sure the classes you take will transfer from one program to another.
Most students opt for community college because it is cheap and they can avoid student loan debt. Even though tuition is lower here than at a four-year university, you may still have to cut corners to save money. One of the best ways to live frugally is to stay at home with your parents. That way the money that you would have spent on monthly rent can go straight to your savings. This is a huge financial advantage that most traditional college students cannot do while in school.
Community colleges pride themselves on having extremely flexible and less rigorous school schedules, which cater nicely to the working student. Whether you're waiting tables or working your way up the corporate ladder, there are ample opportunities to gain valuable experience and boost your resume. Not to mention, working can also help you pay for school and avoid student loan debt, which affects many four-year college students.
While attending community college in or around your hometown, you should consider doing a year-round internship. If you have a flexible and less rigorous school schedule, then you will most likely have more time to dedicate to an internship that will give you invaluable experience and potentially lead to a job. Doing an internship for a whole year, as opposed to just a few months in the summer, can give you a more fulfilling learning experience as well as more opportunities to showcase your skills and grow as a worker.