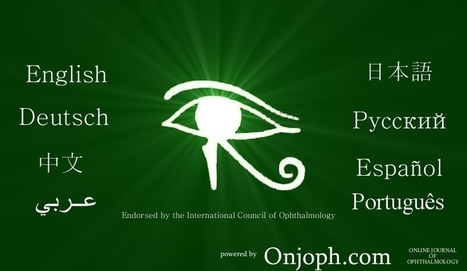 The Online Atlas of Ophthalmology is the biggest database with high-quality, peer-reviewed and commented pictures on the entire Internet. It is accessible for free - in English, Spanish and German.
The Atlas of Ophthalmology is a pictorial documentation of eye disease. Emphasis is placed on showing and describing the clinical picture and its various stages as it is seen in photographs and by ancillary tests, rather than giving a detailed overview of the whole disease. Presently the Atlas contains about 2500 pictures.
In its "Vision for the Future" the International Council of Ophthalmology (ICO) has made education and training of students, residents and specialists as well as other healthcare personnel all over the world one of its main goals. The Atlas is part of this effort. One of its declared vehicles is the utilization of the World Wide Web for transmitting this educational information.
The advantage of an Internet-based publication is that it can be easily updated. By inviting the readership to contribute to the atlas it is hoped that with time only the best documentation will be shown.
The use of this atlas is free of charge as long as it is used for educational purposes, and as computers are becoming more and more affordable its information will be available to any health care personnel all over the world."