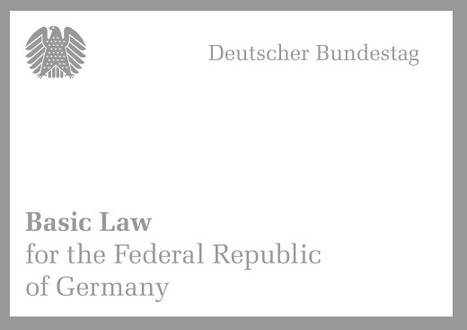 "Translated by:
Professor Christian Tomuschat and Professor David P. Currie
Translation revised by: Professor Christian Tomuschat and Professor Donald P. Kommers in cooperation with the Language Service of the German Bundestag
The Parliamentary Council, meeting in public session at Bonn am Rhein on 23 May 1949, confirmed that the Basic Law for the Federal Republic of Germany, which was adopted by the Parliamentary Council on 8 May 1949, was ratified in the week of 16 to 22 May 1949 by the parliaments of more than two thirds of the participating German Länder. By virtue of this fact the Parliamentary Council, represented by its Presidents, has signed and promulgated the Basic Law. The Basic Law is hereby published in the Federal Law Gazette pursuant to paragraph (3) of Article 145"