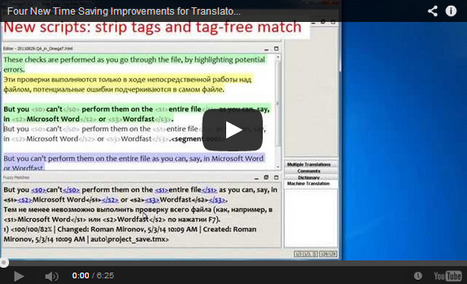 "It is my pleasure to review a few new features in four different areas recently added to the already rich functionality of OmegaT.
Improvements in the Text Search window
Searching in untranslated and/or translated segments
The Text Search window has three new radio buttons: Translated or untranslated, Translated, and Untranslated. Enabling each of these buttons limits the search results to the respective segments. For example, if you want to find how you translated a ..."