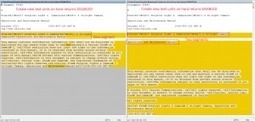 "The Okapi Filters plugin makes it possible for OmegaT to use the Okapi filters. This has two advantages:
Some of the filters included in the plugin, such as XLF and TXML, are different from the native OmegaT filters and can therefore be used where the native ones are less effective.

The plugin has filters for important file formats not supported by OmegaT natively, such as TTX and IDML.
Until recently, users could not configure the Okapi filters to use with OmegaT, although these did have configurable options. On November 10, Okapi developer Yves Savourel announced that customizing these options had been made possible. This post explains how ..."