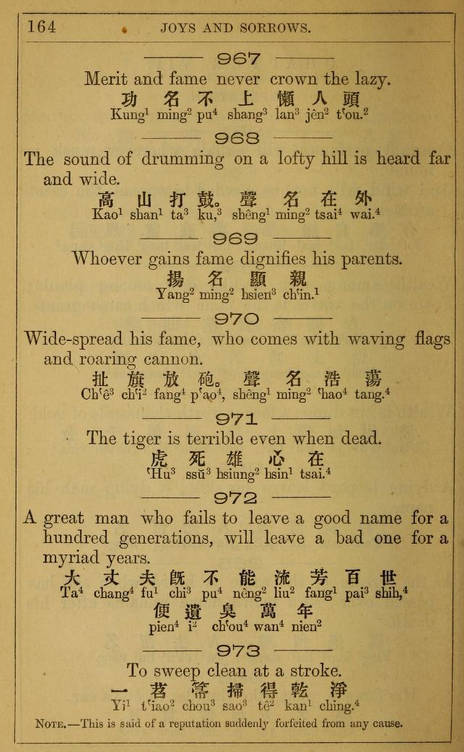 "Each proverb is given in Chinese characters and transliterated, preceded by English translation.
Author: Scarborough, W. (William)
Subject: Proverbs, Chinese
Publisher: Shanghai, American Presbyterian mission press
Possible copyright status: The Library of Congress is unaware of any copyright restrictions for this item.
Language: English; Chinese
Call number: 6807209
Digitizing sponsor: The Library of Congress
Book contributor: The Library of Congress
Collection: library_of_congress; americana"