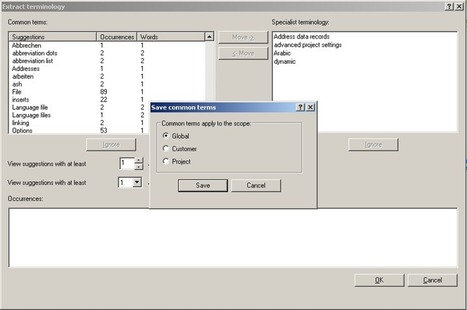 "The new terminology extraction in Transit NXT's latest Service Pack is a quantum leap to what had been there before. We will therefore dedicate two subsequent tooltips to this new feature and will explain the most important additions and advantages of the new term extraction function and how to use it.
Why extract terminology, and when?
There are different circumstances where it is necessary or recommendable to extract the terminology from a given text corpus. The automated terminology extraction is ..."