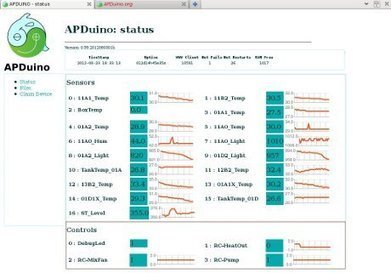 Tired of tweaking some code downloaded from a forum or blog to get your Arduino TM monitor some sensors, do data logging, etc. for your home automation, gardening or aquaponics project?
APDuino Project is here to spare the coding hassle...
APDunio Project - developing an Arduino(TM) based Sensor Surveillance And Automation Solution with AquaPonics in mind.