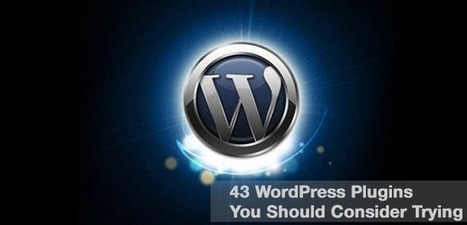 These 43 Powerful Blog Marketing WordPress Plugins will get your blog ready for business
... Plugins make it possible to turn any WordPress blog into a serious ecommerce storefront, artist portfolio, personal blog, podcasting platform, and more. And like most bloggers, I'm addicted to plugin testing. At the moment, I have 45 installed. For the record, having this many plugins installed isn't good. The geeks will tell you that each plugin slows down WordPress. I agree, but I'm hooked so I haven't had fewer than 20 plugins installed since I started Pushing Social.
I thought you might like a peek at my plugin list. Every plugin on this list performs an important job for Pushing Social. I'll give you a quick note about why I use the plugin and a link for you to check out the plugin for yourself....
Via
Jeff Domansky