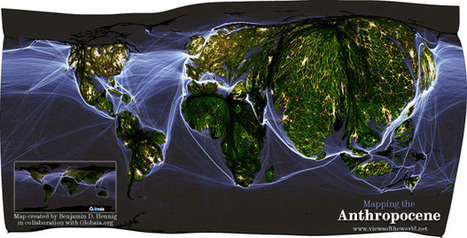 The 5th of March 2012 marks the 500th birthday of Gerardus Mercator, the creator of the world map that profoundly changed our views of the world. He was not the only one who worked on a conformal map projection in the 16th century, which was still an age of exploration and discovery. But he was the first to do the maths right and complete a world map that allowed ships to navigate around the planet by its ability to represent lines of constant course. That makes the Mercator projection a milestone in the history of cartography and remains one of the central map projections up to the present day.
The Mercator projection, however, is not always the most appropriate projection. It is useful in nautical issues, but far less suitable for map purposes in which distances or areas are in the centre of interest. When misunderstood, using a Mercator projection can even lead to some awkward misinterpretations: An infamous example is a map drawn by The Economist showing North Korean missile ranges drawn in circles on a Mercator map.
A vast amount of projections has been developed since Mercator released his iconic map in 1569, mostly trying to find the optimal solution to "preserve some properties of the sphere-like body" (see a comprehensive overview of map projections at Wikipedia). Far less consideration so far has been given to the question of different spaces. The spatial turn has been widely discussed, not only in the circles of human geography. Far less thoughts have been spent on an adequate visual representations of new understandings of space as a result of processes of globalisation and global change......
Via
Elpidio I F Filho