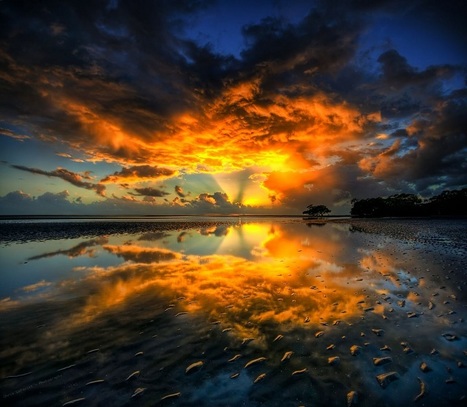 On restoring the L.I Sound...
I am writing from India.

I had read your article written in 2007 about the change in the food chain in the Long Island Sound

http://www.soundkeeper.org/attack-of-the-jellifish-is-nitrogen-pollution-changing-the-food-chain-in-the-long-island-sound/

"At the base of the Sound's food chain are diatoms–single celled organisms that are found in fresh and salt water."
We too have identified that the shift in the food chain due to decline in Diatoms is the cause of many problems in eutrophic waters.

We have invented an unique product to cause Diatom Algae to grow in both lakes and coastal waters.

Our product is a Nano Silica based micro nutrient called NUALGI [ Nutrition for Algae ].
The US Patent document is attached for your ready reference.
Nualgi contains Iron and 9 other trace metals / micro nutrients, all on a Nano Silica base.
Since only Diatoms require silica, they consume it and grow rapidly.

Nualgi does not have any direct impact, either positive or negative, on other organisms in the water.
The indirect impacts are
- the oxygen from diatoms causes the dissolved oxygen to increase and this causes beneficial aerobic bacteria to grow,

- diatoms consume nutrients, N and P, this reduces the availability to other phytoplankton - cyanobacteria and dinoflagellates and also weeds,

- the availability of diatoms causes bloom in organisms that feed on them to grow rapidly, in aquaculture ponds various types of zooplankton grow and the shrimp and fish feed on the diatoms and zooplankton.
Nualgi was invented for use in shrimp hatcheries, since shrimp feed only on diatoms for the first 3 days of their life.

Then the inventor Mr T Sampath Kumar of Bangalore, India discovered that Nualgi works even in large ponds and lakes and that the diatoms improved the water quality too. So we started promoting its use in Aquaculture ponds and polluted urban lakes.
We now have a distributor for Nualgi in USA, Lake Savers LLC, in Michigan and NY.
They have been testing Nualgi since August 2011 and are very satisfied with the results and have written about it on their website -

http://lake-savers.com/our-solution/whole-lake-technology/biological-acceleration/
"As part of our ongoing Biological Acceleration research and technology we're deploying a silica based micro-nutrient formulation developed for Lake Savers by Nualgi Nanotechnology that's proven to stimulate, regulate, and sustain continual diatom growth."
They are currently working only on fresh water lakes but would also like to work in coastal waters.
Nualgi works in both fresh water and sea water.
We are confident that Nualgi can be used in Long Island Sound to cause Diatom Algae to grow and restore the food chain back to the earlier status.
Human activity has resulted in input of N and P into waterways and this has upset the natural balance, so decreasing input of N and P and / or adding silica and micro nutrients to balance the inputs for photosynthesis is the right solution. Nualgi can also be used in any aerobic process Wastewater Treatment Plant to reduce nutrient levels. So the problem can be solved at source or at the tail end waterway.
In agriculture too micro nutrients are used to balance the fertilizer and manure used. Iron Sulfate, Zinc Sulfate, etc., are used.

Nualgi contains the same micro nutrients sold in fertilizer shops but these are on a nano silica base for better delivery and consumption by Diatoms. This is a better way to deliver micro nutrients than using chelating agents such as EDTA.
I would like to introduce John Tucci and Jack Mosel of Lake Savers to you.

Jack is in Carmel NY and can tell you about a few lakes in NY in which he is using Nualgi.