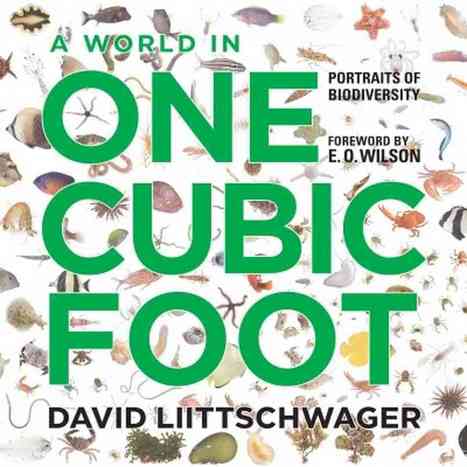 NPR:
▶ CORNSTALKS EVERYWHERE BUT NOTHING ELSE, NOT EVEN A BEE
Corn farmers champion corn. Anything that might eat corn, hurt corn, bother corn, is killed. Their corn is bred to fight pests. The ground is sprayed. The stalks are sprayed again. We've erased everything else. (AND WE EAT THIS TOXIC FOOD?)
We need to feed our planet, of course. But we also need the teeny creatures that drive all life on earth. There's something strange about a farm that intentionally creates a biological desert to produce food for one species: us. It's efficient, yes. But it's so efficient that the ants are missing, the bees are missing, and even the birds stay away. Something's not right here. Our cornfields are too quiet.... http://www.npr.org/blogs/krulwich/2012/11/29/166156242/cornstalks-everywhere-but-nothing-else-not-even-a-bee
Summit County Citizens Voice, April 05, 2015
-▶ STUDY TRACK HUGE SURGE IN USE OF BEE-KILLING PESTICIDES http://summitcountyvoice.com/2015/04/05/study-tracks-huge-surge-in-use-of-bee-killing-pesticides/
The Post, Canada, June 19, 2013
▶ BEES DYING BY THE MILLIONS AS GMO CORN WITH THEIR PESTICIDES ARE PLANTED http://www.thepost.on.ca/2013/06/19/bees-dying-by-the-millions
The Ecologist, July 02, 2014
-▶ NEONICOTINOIDS ARE POISONING NOT JUST BEES AND HUMAN BUT ENTIRE FARMLAND ECOSYSTEMS The world's most widely used insecticides have contaminated the environment across the planet so pervasively that global food production is at risk, according to a comprehensive scientific assessment of the chemicals' impacts. http://www.theecologist.org/News/news_analysis/2459001/neonicotoids_are_poisoning_entire_farmland_ecosystems.html
RT USA, February 05, 2015
▶ MONSANTO'S ROUNDUP PESTICIDE SYSTEM THREATENS EXTINCTION OF MONARCH BUTTERFLIES: http://rt.com/usa/229667-monsanto-monarch-butterflies-extinct/
▶ BEE-KILLING CHEMICAL LURKS INSIDE YOUR FOOD: AGROCHEMICALS THREAT TO WILD BEES AND INSECTS, FOOD SECURITY AND BIODIVERSITY http://sco.lt/651bMX
Institute of Science In Society, December 10, 2014
▶ MARKED DETERIORATION OF PUBLIC HEALTH PARALLELS INCREASE IN GM CROPS AND GLYPHOSATE USE, US GOVERNMENT DATA SHOWS http://www.i-sis.org.uk/Deterioration_of_Public_Health.php
New York Times, September 17, 2014
-▶ ALTERED TO WITHSTAND LASHINGS OF TOXIC HERBICIDE, CORN AND SOY BEANS GAIN APPROVAL http://www.nytimes.com/2014/09/18/business/altered-to-withstand-herbicide-corn-and-soybeans-gain-approval.html?_r=0
Reuters, September 18, 2014
-▶ USDA GRANTS APPROVAL TO DOW'S ENLIST GMO CORN AND SOYBEANS http://in.reuters.com/article/2014/09/17/us-agriculture-dow-enlist-idINKBN0HC2JS20140917
HuffingtonPost Green, September 15, 2014
-▶ HERBICIDE AND INSECTICIDE USE ON GMO CROPS SKYROCKETING, WHILE PRO-GMO MEDIA RUN INTERFERENCE. Former EPA Senior Scientist's New Article Sets Record Straight http://www.huffingtonpost.com/david-bronner/herbicide-insecticide-use_b_5791304.html
TakePart, November 15, 2013
▶ HOW BIG CORN IS KILLING THE EARTH http://www.takepart.com/article/2013/11/15/how-big-corn-killing-earth
May 17, 2013 Natural News
▶ SYSTEMIC PESTICIDES ARE PENETRATING DEEP INTO PLANT TISSUES (Which We Eat), DESTROYING BEETLES, TREES, BEES AND HUMAN HORMONES http://www.naturalnews.com/040377_systemic_pesticides_bee_populations_hormones.html
▶ HOW MONOCULTURE THREATENS THE FUTURE OF FOOD - GROWING FOOD IN DEAD SOIL http://articles.mercola.com/sites/articles/archive/2013/01/01/bees-dying-from-chemical-agriculture.aspx?e_cid=20130101_DNL_art_2#_edn1
Digital Journal, March 10, 2014
-▶ AS DOW SEEKS GROWTH, NEW ENLIST CROP AND CHEMICALS SEEN AS KEY. Dow pegs the market opportunity for Enlist at about $1 billion. (How Interesting they make no mention of toxic impact of required pesticides on environment and human health) http://www.digitaljournal.com/business/business/as-dow-seeks-growth-new-enlist-crop-chemicals-seen-as-key/article/375455
Summit County Citizens Voice, March 01, 2015
-▶ NEW GLOBAL MAP IDs PESTICIDE POLLUTION HOT SPOTS. The world has a long way to go to come to grips with pesticide pollution say scientists who recently created a global map showing which areas are most susceptible.Their modeling suggests that streams across about 40 percent of the planet's surface are at risk from the application of insecticides, with the Mediterranean region, the USA, Central America and Southeast Asia among the hotspots...On average, farmers apply about 4 million tons of agricultural pesticides annually,...We know from earlier investigations for example that pesticides can reduce the biodiversity of invertebrates in freshwater ecosystems by up to 42 percent...
http://summitcountyvoice.com/2015/03/01/new-map-ids-pesticide-pollution-hot-spots/
Pesticide Action Group, March 12, 2014
-▶ THE BIG 6: BIGGER AND BADDER. The public comment period for Dow's new genetically engineered, 2,4-D-resistant corn and soy closed March 11, 2014. And despite comments from nearly 400,000 concerned individuals and farmers urging otherwise, USDA has signaled it will likely greenlight these new GE crops. http://www.panna.org/blog/big-6-bigger-badder
Nation of Change, March 26, 2014
▶ DOW: THE OTHER MONSANTO http://www.nationofchange.org/dow-other-monsanto-1395841065
July 11, 2013 Food and Water Watch
-▶ SUPERWEEDS: HOW BIOTECH CROPS BOLSTER THE PESTICIDE INDUSTRY - REPORT PDF http://www.foodandwaterwatch.org/reports/superweeds/
WATCH
PBS Newshour, November 15, 2014
INCREASED IMMUNITY IN WEEDS MAY THREATEN U.S. CROPS. . http://video.pbs.org/video/2365369832/
FRANCE24 TV, January 14, 2014
▶ U.S. 'SUPERWEEDS' EPIDEMIC SHINES SPOTLIGHT ON GMOs AND PESTICIDES http://www.france24.com/en/20140113-us-superweeds-epidemic-shines-spotlight-gmos/
August 1, 2013 Huffington Post Green
▶ THE KILLING FIELDS: INDUSTRIAL AGRICULTURE, DEAD ZONES AND GENETICALLY ENGINEERED CORN http://www.huffingtonpost.com/elizabeth-kucinich/the-killing-fields-indust_b_3678515.html
August 30, 2013 Sustainable Pulse:
▶ THE NEVER-ENDING TREADMILL OF MORE AND STRONGER PESTICIDES:
-----BIOTECH AG INDUSTRY STARTS NEW ERA OF PESTICIDE-PROMOTING AGRICULTURE http://sustainablepulse.com/2013/08/30/biotech-industry-starts-new-era-of-pesticide-promoting-agriculture/#.UigyP7zc-RQ
Green Media Info, December 25, 2014
▶ MONSANTO/BAYER'S GMO PLANTS CONTAMINATE EUROPE DESPITE BAN http://www.greenmedinfo.com/blog/breaking-monsantobayers-gm-plants-contaminate-europe-despite-ban-1
The Times of India, March 19, 2014
▶ NATURE FIGHTS BACK: WORM EVOLVES TO EAT CORN THAT WAS GENETICALLY ENGINEERED TO KILL IT http://linkis.com/indiatimes.com/oVOCu
WATCH
BBC VIDEO REPORT
A BILLION GO HUNGRY BECAUSE OF GMO FARMING
Vandana Shiva
http://www.sott.net/article/260505-A-billion-go-hungry-because-of-GMO-farming-Vandana-Shiva
▶ CULTIVATING SANITY : BANGLADESH FARMERS TURN BACK THE CLOCK TO COMBAT CLIMATE STRESSED CROPS - Cultivation of the old varieties is expanding in part because they need almost no chemical fertiliser or pesticides - which makes them cheaper and easier to grow - and because their yields are good in tough conditions. http://www.trust.org/item/20141126125124-0i6go
Newsweek, December 13, 2014
▶ SOLVING HUNGER IN ETHIOPIA BY TURNING TO NATIVE CROPS http://www.newsweek.com/solving-hunger-ethiopia-turning-native-crops-291558
ARE YOU EATING 'PESTICIDE PLANTS'?
THE CONNECTION BETWEEN GMO AND TOXIC PESTICIDES
-▶ ANOTHER REASON TO AVOID CONVENTIONAL, INDUSTRIAL WHEAT AND GRAINS: LASHINGS, UPON LASHINGS OF POWERFUL TOXIC INSECTICIDES: NEONICOTINOIDS http://lincoln-adams.wsu.edu/agriculture/NACAA-Wireworm-Control-Poster-2011.pdf
The Age, August 16, 2013
▶ DEFORMED INSECTS BLAMED ON PESTICIDE USE http://www.theage.com.au/environment/deformed-insects-blamed-on-pesticide-use-20130815-2rzi6.html
WATCH (14.16)
GENETICALLY ENGINEERED FOOD
WHAT IS GENETIC MODIFICATION OF OUR FOOD?
https://www.youtube.com/watch?v=OnBpPMvJTBY
Environmental Science and Pollution Research
▶ REPORT: RISKS OF LARGE-SCALE USE OF SYSTEMIC INSECTICIDES TO ECOSYSTEM FUNCTIONING AND SERVICES -- ABSTRACT AND PDF DOWNLOAD http://link.springer.com/article/10.1007%2Fs11356-014-3277-x
-▶ PESTICIDE LOBBY SPENDS MILLIONS TO DEFEND CHEMICALS TIED TO BEE DEATHS AND HUMAN ILL-HEALTH http://sco.lt/8nhcsT
Sustainable Food Trust
▶ *** AGRI-CHEMICAL PR STRATEGIES http://sustainablefoodtrust.org/articles/pr-strategies-of-the-agri-chemical-companies/
The Ecologist, January 30, 2014
-▶ THE CHEMICAL BLITZ OF PESTICIDES IN OUR FIELDS: An ordinary arable field in Sussex is sprayed with pesticides 22 times over a single growing season. Dave Goulson wonders how the bees can survive this toxic onslaught - and exactly who benefits. http://www.theecologist.org/blogs_and_comments/commentators/2258103/revealed_the_chemical_blitz_of_pesticides_in_our_fields.html
-▶ THOUSANDS OF SRI LANKA FARMERS DYING: STUDY LINKS KIDNEY DISEASE TO AGROCHEMICALS, PESTICIDES http://sco.lt/7vsgzp
▶ CANCER IS THE LEADING CAUSE OF DEATH BY DISEASE IN U.S. CHILDREN AS NEW STUDY LINKS CHEMICALS USED ON CORN http://www.scoop.it/t/agriculture-gmos-pesticides/p/2745332899/cancer-is-the-leading-cause-of-death-by-disease-in-us-children-as-new-study-links-chemicals-used-on-corn-to-the-disease
▶ 2,4-D :THE NEXT "ROUNDUP" GENERATION.....Michael Pollan: "Don't miss this VIDEO, about the next wave of herbicide-tolerant crops from Monsanto-- will make Round-Up look benign"
-▶ WATCH -▶
DANGERS OF 2,4-D DICAMBA
http://www.fixfood.org/features/276/dangers-of-dicamba
▶ 2,4-D "AGENT ORANGE" WEED KILLER ON YOUR FOOD, IN THE ENVIRONMENT AND IN YOUR BODY? http://www.scoop.it/t/agriculture-gmos-pesticides/p/2664869733/2-4-d-agent-orange-weed-killer-on-your-food-in-the-environment-and-in-your-body
Food & Water Watch, September 18, 2014
-▶ APPROVAL OF 2,4-D PESTICIDE TOLERANT CROPS SPEEDS UP AGRICHEMICAL TREADMILL http://www.foodandwaterwatch.org/pressreleases/approval-of-24-d-tolerant-crops-speeds-up-agrichemical-treadmill/
Truthout, January 08, 2014
▶ USDA MOVES TO APPROVE "AGENT ORANGE" GMO SEEDS http://www.truth-out.org/news/item/21069-usda-moves-to-approve-agent-orange-gmo-seeds
▶ U.S. STARTS LANDMARK AGENT ORANGE CLEANUP IN VIETNAM - WHILE MONSANTO USES IT ON GMO FOOD http://www.scoop.it/t/agriculture-gmos-pesticides/p/2361457073/us-starts-landmark-agent-orange-cleanup-in-vietnam-and-monsanto-uses-this-on-gmo-food
Environmental Working Group, June 02, 2014
▶ 2,4-D HERBICIDE & GENETICALLY ENGINEERED CROPS http://www.ewg.org/24D
GRAIN, May 26, 2014
-▶ 2,4-D SOY: WAGING WAR ON PEASANTS. To study the history of how GMOs were forced upon us is to discover that we have come down the wrong road. Herbicide-resistant weeds have become a major problem, yet, during the first GE decade, corporations routinely denied their existence http://www.grain.org/article/entries/4945-2-4-d-soy-waging-war-on-
INFOGRAPHIC:
FIELDS OF GOLD - RAPID RISE OF THE U.S. CORN INDUSTRY
Lashings of Pesticides Creating Biological Deserts
http://flapjackmedia.com/2013/09/04/corn/
▶ THE POWERFUL USDA ALLOW MORE GENETICALLY MODIFIED FOODS WITH Bt TOXIC PESTICIDES TO MARKET, DESPITE SERIOUS HEALTH CONCERNS http://sco.lt/7VOZZx
--- WATCH ---
A Must see VIDEO for all. Dr. David Suzuki
"WHAT ARE ROUNDUP READY & Bt PESTICIDE GMO CROPS?
REPORT
PESTICIDE USE ON GENETICALLY ENGINEERED CROPS
Ramon J. Seidler, Ph.D.Former Senior Scientist at the Environmental Protection Agency Office of Research and Development, Western Ecology Division in Corvallis OR
http://static.ewg.org/agmag/pdfs/pesticide_use_on_genetically_engineered_crops.pdf
TakePart, June 12, 2014
WHY YOU SHOULD WORRY ABOUT AMERICA'S CORN ADDICTION http://www.takepart.com/article/2014/06/12/how-corn-contributing-climate-change-and-water-shortages

▶ WHY WE NEED INSECTS: EVEN PESKY ONES - PESTICIDE REDUCTION ESSENTIAL http://sco.lt/94UwhF
INVESTIGATIVE REPORT
SOARING PESTICIDE USE AND POISONING
LINKED TO GENETICALLY ENGINEERED CROP PRODUCTION
The Ecologist, August 24, 2014
▶ CANCER DEATHS DOUBLE IN ARGENTINA'S GMO AGRIBUSINESS AREAS http://www.theecologist.org/News/news_round_up/2525411/cancer_deaths_double_in_argentinas_gmo_agribusiness_areas.html
BEYOND PESTICIDES
PESTICIDE-INDUCED DISEASES DATA BASE -- CANCER
http://www.beyondpesticides.org/health/cancer.php
Guardian Environment, January 29, 2014
▶ MONARCH BUTTERFLY DECLINE LEADS TO WARNING OVER FAMED MIGRATION. INDUSTRIAL AGRICULTURE FAULTED - Low levels in central Mexico blamed on Big Agriculture disappearance of the Monarchs's milkweed breeding grounds in US and Canada http://www.theguardian.com/environment/2014/jan/29/monarch-butterfly-decline-mexico
IUCN, June 24, 2014
▶ SYSTEMIC PESTICIDES POSE GLOBAL THREAT TO BIODIVERSITY, ECOSYSTEMS AND HUMAN HEALTH. The conclusions of a new meta-analysis (800 Scientists) of the systemic pesticides neonicotinoids and fipronil (neonics) confirm that they are causing significant damage to a wide range of beneficial invertebrate species and are a key factor in the decline of bees. http://www.iucn.org/news_homepage/?16025/Systemic-Pesticides-Pose-Global-Threat-to-Biodiversity-And-Ecosystem-Services
Guardian Environment, June 23, 2014
▶ INSECTICIDES PUT WORLD FOOD SUPPLIES AT RISK, SAY SCIENTISTS. Regulations on pesticides have failed to prevent poisoning of almost all habitats, international team of scientists concludes http://www.theguardian.com/environment/2014/jun/24/insecticides-world-food-supplies-risk
ROUNDUP - THE ULTIMATE KILLING MACHINE
New Charges Against Monsanto's "Pesticide" Roundup
EcoWatch, March 06, 2014
▶ RENOWNED NYU PROFESSOR: GMOs COULD LITERALLY DESTROY THE PLANET: What effects will the genetic manipulation of nature have on our worldwide ecosystem? http://ecowatch.com/2014/03/06/nyu-gmos-destroy-planet/
June 6, 2013 Big Picture Agriculture
- ▶ A RECIPE FOR SOIL DISASTER - TODAY'S USA FARM POLICY http://www.bigpictureagriculture.com/2013/06/soil-erosion-in-iowa-and-the-u-s-377.html
July 21, 2013 New York Times
▶ OUR COMING FOOD CRISIS AND THE FOLLY OF BIG CORPORATE AGRICULTURE - SOIL, WATER AND CLIMATE CHANGE http://www.nytimes.com/2013/07/22/opinion/our-coming-food-crisis.html?pagewanted=all&_r=0
========================
BAN GMOs NOW
A Special Report, Institute of Science In Society
========================
MANIPULATING THE SEEDS OF LIFE
SEED PATENTS AND CONTROL OF YOUR FOOD
NATURE'S INGENIOUS METHODS OF SEED DISPERSAL
http://duxbury.wickedlocal.com/article/20141025/News/141029419
Global Research, July 02, 2014
-▶ ACQUIESCING TO BIG BIOTECH: RELENTLESS DRIVE TO FORCE GMO CROPS INTO BRITAIN http://www.globalresearch.ca/acquiescing-to-big-biotech-relentless-drive-to-force-gmo-crops-into-britain/5389562
=========================
ETHANOL, BIOFUELS, BIOMASS
=========================
Guardian Environment, April 20, 2014
-▶ CORN BIOFUELS WORSE THAN GASOLINE ON GLOBAL WARMING IN SHORT TERM http://www.theguardian.com/environment/2014/apr/20/corn-biofuels-gasoline-global-warming
The Hockey Schtick, July 1, 2013
-▶ DIRTY CORN ETHANOL INCREASES EMISSIONS, FUEL COSTS, ENGINE DAMAGE AND FOOD PRICES http://hockeyschtick.blogspot.com/search?q=ethanol
July 12, 2013 Slate
-▶ ETHANOL IS INSANE: THE USA CORN LOBBY'S GRIP ON OUR ENERGY POLICY http://www.slate.com/articles/news_and_politics/food/2013
Environmental Working Group, August 19, 2013
-▶ MORE CORN ETHANOL IN 2013 MEANS ENVIRONMENT AND CONSUMERS LOSE OUT http://www.ewg.org/agmag/2013/08/more-corn-ethanol-2013-means-environment-consumers-lose-out
March 1, 2013 Guardian Environment
-▶ THE BIOFUEL BELT KEEPS CREEPING ACROSS THE U.S. - AND IT'S WILDLIFE AND ECOSYSTEMS THAT LOSE OUT http://www.guardian.co.uk/environment/blog/2013/mar/01/biofuel-habitat-loss-usa
-▶ FARM SUBSIDIES AND CORN BIOFUEL ETHANOL: BAD FOR FARMERS, CONSUMERS AND ENVIRONMENT http://sco.lt/4knJIH
June 17, 2013 About My Planet
-▶ CROP WARS: FOOD VERSUS BIOFUELS http://www.aboutmyplanet.com/environment/crop-wars-food-versus-biofuels/
-▶ FOOD OR FUEL: BIG OIL AND BIG AG FIGHT IT OUT OVER ETHANOL BIOFUEL http://sco.lt/4rDj1t
-▶ GRAIN — LAND GRABBING FOR BIOFUELS MUST STOP http://sco.lt/7LE5cv
===========================
- ▶ PESTICIDE/INSECTICIDE REGULATION OVERHAUL NEEDED TO PROTECT WILDLIFE, ECOSYSTEMS AND FOOD CHAIN http://sco.lt/813dw1
-▶ OUR INDUSTRIAL, WESTERN AGRICULTURAL FOOD SYSTEM IS DESTROYING THE EARTH AND OUR HEALTH http://sco.lt/63qRl3
▶ WILL SYNTHETIC BIOLOGY BENEFIT OR THREATEN WILD THINGS? http://sco.lt/6fkVAv
▶ THIS GRAND EXPERIMENT ON HUMAN BEINGS HAS TO STOP: Bill Gates Funds Risky, Untested, Unregulated Vitamin Fortified GMO Crops.. http://sco.lt/5uWAW9
▶ GM GOLDEN "FORTIFIED" RICE AND OTHER CROPS AND VITAMIN 'A' OVERDOSE http://sco.lt/88C1AX
WATCH
INVESTIGATION: AL JAZEERA ENGLISH
GMO BANANAS & PESTICIDES: HEAD TO HEAD
https://www.youtube.com/watch?v=jgDUftcYA84&list=PLarcyiuyaj1D4MTxuM31Uvwk40HV7oIPV&index=31
▶ DOMESTICATED AND WILD BEES ARE BOTH IN TROUBLE - PESTICIDE INDUSTRY IN DENIAL http://sco.lt/95yplJ
▶ MONARCH BUTTERFLY MIGRATION PLUNGES 59%: NOW AT LOWEST LEVELS EVER http://sco.lt/81D2Sv
SILENCING THE SCIENTIST:
TARGETED BY HERBICIDE FIRM SYNGENTA:
ALTRAZINE AND DEADLY NEONICOTINOIDS
December 14, 2012:
▶ MONSANTO AG BILL GIVES CARTE BLANCHE TO BIOTECH GMO SEEDS WITHOUT OVERSIGHT OR REGULATION http://www.scoop.it/t/agriculture-gmos-pesticides/p/3728095577/monsanto-ag-bill-gives-carte-blanche-to-biotech-gmo-seeds-without-oversight-or-regulation
August 21, 2013 Health Impact News Daily
-▶ DANGEROUS BANNED GMO CORN SUDDENLY APPEARS IN FOOD SUPPLY http://healthimpactnews.com/2013/dangerous-banned-gmo-corn-suddenly-appears-in-food-supply/
August 26, 2013 Natural Society
-▶ NEW GMO WHEAT CAN SILENCE HUMAN GENES, CAUSING EARLY DEATH http://naturalsociety.com/csiro-gmo-wheat-silence-human-genes-early-death/
▶ THE CURSE OF PETROLEUM-BASED CHEMICAL FERTILIZERS http://sco.lt/4iAdaz
- ▶ HOW BIOTECH CORPORATIONS AND GMO CROPS ARE THREATENING THE ENVIRONMENT AND HUMANKIND ALIKE http://sco.lt/7OmezB
▶ FOOD AID FOR THE 21st CENTURY: MEETING THE OBJECTIVE...OR FEEDING THE CORPORATE COFFERS? http://sco.lt/6jtrlJ
▶ THE CORPORATE 'PHILANTHROCAPITALISTS' TAKEOVER OF AFRICAN AND GLOBAL FOOD SECURITY http://sco.lt/6CHP3R
▶ THE HIDDEN WORLD OF SOIL UNDER OUR FEET - - SOIL AS A LIFELINE - CLIMATE CHANGE http://sco.lt/4nJvdp
▶ WHY ARE COUNTRIES BANNING GMO GENETICALLY ENGINEERED CROPS AND ANIMALS? http://sco.lt/7l7AVV
▶ THE GLOBAL CHEMICAL BIOTECH CARTEL: AN UNPRECEDENTED POWER OVER WORLD AGRICULTURE AND HUMAN HEALTH http://sco.lt/6NaAqn
VIDEO:
▶ THE PROBLEM WITH GMO INDUSTRIALIZED FARMED SALMON http://sco.lt/6DGs53
FOLLOW DAILY
THE GMO STORY
- ▶ MORE THAN HALF OF U.S. RIVERS ARE TOO POLLUTED TO SUPPORT LIFE AS SHOCKING REPORT REVEALS SCALE OF WATER CONTAMINATION http://sco.lt/5JvEi9
WATCH
Emmy Award Winning 1 hr Film - University of Minnesota
▶ "TROUBLED WATERS: A MISSISSIPPI RIVER STORY" ▶
This excellent one hour documentary examines the "unintended consequences" of farming practices on water quality, soil loss and the "dead zone" in the Gulf of Mexico. Knitting together federal energy, farm and environmental policies, the film makes a compelling case for the revamping of US agricultural policy. Through beautiful photography and inspiring narrative, the film puts deliberate emphasis on solutions and provides a hopeful blueprint for progress and positive change... http://www.rememberthispoint.com/?p=212
▶ THE SIXTH MASS EXTINCTION IS UPON US http://sco.lt/4ywB3h
--- WATCH ---
THE WORLD ACCORDING TO MONSANTO - FULL LENGTH
The Leader of the Global Biotech Ag Cartel
AN URGENT MEMO TO THE WORLD http://thenaturaleye.wordpress.com/2012/07/12/an-urgent-memo-to-the-world/
▶ THE FEMALE FACE OF FARMING : No Longer Just a 'Man's World' http://sco.lt/8udEg5