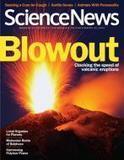 Findings point to treated corn seed — and corn syrup — as possible links to a pandemic afflicting North American pollinators.
SEED TREATMENTS QUESTIONED
In North America and parts of Europe, many seeds now are coated with neonicotinoid insecticides before planting. As seeds germinate, the chemical enters the plant and circulates throughout its tissues, protecting vulnerable roots.
This systemic circulation of the pesticide bolsters concern by Lu's team that imidacloprid can move into corn kernels. If it does, then the chemical could end up tainting corn syrup.
Today, imidacloprid or one of its neonicotinoid cousins coats most conventional and virtually all genetically modified corn seed, notes Charles Benbrook, chief scientist at the Organic Center in Troy, Ore. That's troubling, he argues, because in terms of their impact on bees, neonicotinoids "are the most acutely toxic pesticides ever registered."
July 26, 2013 Tree Hugger
SCIENTISTS DISCOVER ANOTHER CAUSE OF BEE DEATHS, AND IT'S REALLY BAD NEWS http://www.treehugger.com/natural-sciences/scientists-discover-another-cause-bee-deaths-and-its-really-bad-news.html
April 29, 2013 LifeWise News
EUROPE WILL ENFORCE WORLD'S FIRST CONTINENT-WIDE BAN ON INSECTICIDES HARMING BEES (AND YOU) http://southweb.org/lifewise/europe-will-enforces-worlds-first-continent-wide-ban-on-insecticides-harming-bees/