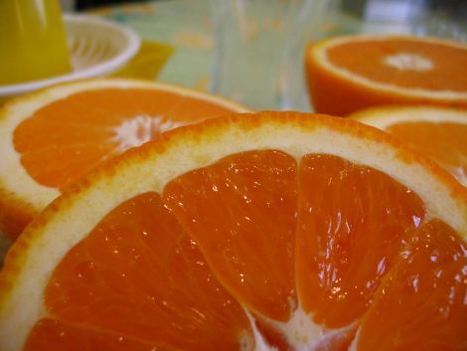 APPLES
The Cornucopia Institute, December 6, 2013
▶ GMO APPLES -- TELL THE FDA and USDA NO TO GMO APPLES - NO LABELS, NO REGULATIONS
http://www.cornucopia.org/2013/12/crushed-nutsrotten-apples-pasteurized-nuts-gmo-apples-tell-fda-usda/
COMMENT PERIOD EXTENDED THRU DECEMBER 16, 2013
The actual genetic engineering process includes insertion of nptII, neomycin phosphotransferase type II gene from E. coli Tn5. This gene allows the transformed apple tissue to grow on a medium containing the antibiotic kanamycin but confers no benefit to the apple plant.
Every cell of every GE apple tree, including the fruit and the tree roots, will show resistance to kanamycin. Kanamycin is a commonly used antibiotic in human medicine, used to treat a wide variety of infections.
Eating an Arctic Apple could transfer the gene for kanamycin resistance into your digestive system. A similar transfer has been demonstrated with GE soy. There is a real possibility that bacteria in the human digestive systems could develop kanamycin resistance. Antibiotic resistance is a major concern among medical professionals.
Furthermore, the GE apple's DNA can also spread to bacteria on the plant and in the soil. Orchardists might very well find that controlling diseases of special concern like fireblight in orchards may become much more difficult. And in the soil environment, the GE DNA can persist for at least a year, where it can be taken up by natural soil bacteria and then incorporated into their genetic structure.
There is no proof that Arctic Apples are harmless, but there is certainly reason to suspect that they may be harmful to humans, wildlife, and the soil environment. Urge the USDA to reject approval of the Arctic Apple. The unknown risks far outweigh the cosmetic value of an apple that doesn't brown when sliced... http://www.cornucopia.org/2013/12/crushed-nutsrotten-apples-pasteurized-nuts-gmo-apples-tell-fda-usda/
NationofChange, October 14, 2013
▶ CONSUMERS PETITION AGAINST NEW GMO APPLE http://www.nationofchange.org/consumers-petition-against-new-gmo-apple-1381760770
July 27, 2013 New York Times
▶ A RACE TO SAVE THE APPLE AND ORANGE BY ALTERING ITS DNA
Growers turned to genetics in hopes of building a tougher orange tree. But what intervention would the public accept?
The idea of eating plants and animals whose DNA has been manipulated in a laboratory — called genetically modified organisms, or G.M.O.'s — still spooks many people. Critics worry that such crops carry risks not yet detected, and distrust the big agrochemical companies that have produced the few in wide use. And hostility toward the technology, long ingrained in Europe, has deepened recently among Americans as organic food advocates, environmentalists and others have made opposition to it a pillar of a growing movement for healthier and ethical food choices.... http://www.nytimes.com/2013/07/28/science/a-race-to-save-the-orange-by-altering-its-dna.html?ref=science&_r=0
▶ JOIN THE FIGHT AGAINST UNLABELED FRANKEN APPLES ENTERING OUR FOOD SUPPLY http://trap.it/bPVwas
ORANGES
July 29, 2013 Grist - Nathanael Johnson
▶ ORANGE YOU READY FOR A TALL GLASS OF GMOs? http://grist.org/food/orange-you-ready-for-a-tall-glass-of-gmos/
August 29, 2013 Treehugger
▶ FLORIDA CITRUS GROWER FINED $1,500 FOR KILLING MILLIONS OF BEES http://www.treehugger.com/corporate-responsibility/citrus-grower-accused-killing-millions-bees-faces-1500-fine.html
▶ WOULD YOU EAT THESE ORANGES, DOUSED WITH LASHINGS OF POISONOUS PESTICIDES? REMEMBER: ORANGE JUICE IS CRUSHED WITH THE SKINS ON http://www.huffingtonpost.com/2013/08/30/citrus-greening_n_3780984.html?ref=topbar
May 15, 2013 Natural News
▶ ORANGES AND LEMONS BEING TREATED WITH CHEMICAL FUNGICIDES AND PESTICIDES THAT CAUSE CANCER AND THYROID PROBLEMS http://www.naturalnews.com/040339_imazalil_pesticides_oranges.html
-▶ WHY IS THERE SO LITTLE INDEPENDENT PEER REVIEW GMO RESEARCH? http://sco.lt/5FIWcD
-▶ BIODEMOCRACY OR CORPORATOCRACY http://sco.lt/7696kT
Op Ed, October 31, 2013
-▶ HOW MONSANTO AND FRIENDS PUT THE FRANKENSTEIN IN FRANKENFOODS http://www.opednews.com/articles/How-Monsanto-and-Friends-P-by-John-Moffett-Corn_Food_Genetically-Modified-Food-GMO_Glyphosate-131031-344.html
-▶ RE-ENGINEERING, RE-PROGRAMMING AND PATENTING LIFE ITSELF - THE ETHICS, MORALS AND LEGALITY - http://sco.lt/6M35KD
A MUST SEE VIDEO
-▶ *** DAVID SUZUKI "BIOTECHNOLOGY GENETICS IS OUT OF CONTROL" http://sco.lt/4lxOIj
▶ GENETIC MODIFICATION STRAINS OLD FOOD AND DRUG LAWS: HOW A FISH BECOMES A DRUG AND CORN A PEST http://sco.lt/6vynBp
▶ THE NEXT GMO BIOTECH WAVE: EXTREME SYNTHETIC GENETICS: THE IMPLICATIONS, THE ETHICS http://sco.lt/6TyUmv
▶ INVITRO BURGERS ANYONE? INSIDE THE COMING MEAT LAB: THE FUTURE OF FOOD http://sco.lt/5BxPOL
January 26, 2012 Elephant Journal
▶ 10 REASONS I LOVE MONSANTO http://www.elephantjournal.com/2012/01/10-reasons-i-love-monsanto/
▶ ORGANIC FOOD - WHAT IS AN 'ORGANIC' LABEL REALLY WORTH? http://sco.lt/85NBiL
--- WATCH ---
A Must see VIDEO for all. Dr. David Suzuki
WHAT IS GENETIC ENGINEERING
▶ "WHAT ARE ROUNDUP READY & Bt PESTICIDE GMO CROPS?"
▶ WHY THE UPRISING: Global Marches Challenge Monsanto, GMOs and The Global Corporate Biotech Cartel's Dominance http://sco.lt/73oibx
▶ ALL ABOUT GMOs: YOUR FOOD, YOUR HEALTH: #Biotech #GMOs #Pesticides #Chemicals #FactoryFarms #CAFOs #BigFood by @pdjmoo on @scoopit http://sco.lt/7uy3aD
WATCH:
-▶ +++"GENETIC ROULETTE - THE GAMBLE OF OUR LIVES" 1:24:59 https://www.youtube.com/watch?v=9NWyQKGnYes
Video
▶ THE WORLD ACCORDING TO MONSANTO (FULL LENGTH) The Leader of the Biotech, Chemical, Ag Cartel http://sco.lt/4ukXE9