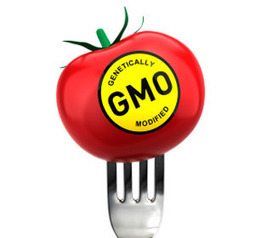 April 23, 2013 - Salon
The biotech industry is working to prevent mandatory labeling for foods with genetically engineered contents...
The biotech industry, led by Monsanto, will soon descend on the state of Washington to try its best to defeat I-522, a citizens' ballot initiative to require mandatory labeling of foods that contain genetically engineered (GE) ingredients. Voters should prepare themselves for an onslaught of discredited talking points, nonsensical red herrings, and outright lies designed to convince voters that they shouldn't have the right to know what's in the food they eat http://www.salon.com/2013/04/23/monsanto_doesnt_want_you_to_know_what_youre_eating_partner/
July 5, 2013
KENYA BANS ALL GMO FOODS http://www.whydontyoutrythis.com/2013/07/kenya-bans-all-gmo-foods.html
April 26, 2013 World Environment News
U.S. GMO FOOD LABELING DRIVE HAS BIOTECH INDUSTRY BITING BACK http://planetark.org/wentweet/68512?utm_medium=twitter&utm_source=twitterfeed
CHECKMATE !!! PUBLIC DEMAND FOR GMO LABELING MAY NEVER COME TO PASS - CORPORATIONS ARE CONSTITUTIONALLY PROTECTED BY COMMERCIAL SPEECH: Feb 23, 2013 Los Angeles Times - http://www.latimes.com/news/science/la-sci-gmo-labeling-20130223,0,1930459.storyhttp://ow.ly/i2VRg
BE WARY, VERY WARY INDEED
GMO CORPORATIONS TRY END RUN AROUND PUBLIC LABELING: A SNEAKY LEGAL MOVE KNOWN AS "PRE=EMPTION" http://sco.lt/71YtAf
June 30, 2013 Nation of Change
EXTENSIVE RESEARCH SHOWS MONSANTO'S #1 SELLING HERBICIDE, ROUNDUP IS KILLING YOU http://www.nationofchange.org/extensive-research-shows-monsanto-s-1-selling-herbicide-roundup-killing-you-1372601505
GMOs - THE WALKING DEAD OF THE FOOD INDUSTRY http://www.nursedegree.net/gmo/
Reuters, November 25, 2013
- ▶ NEW GERMAN COALITION WOULD SEEK STRICTER LABELING OF GMO-FED MEAT AND FOOD http://uk.reuters.com/article/2013/11/25/us-germany-coalition-agriculture-idUKBRE9AO0DW20131125
April 24, 2013 Center for Food Safety
FEDERAL LEGISLATION INTRODUCED TO REQUIRE THE LABELING OF GENETICALLY ENGINEERED FOOD http://www.centerforfoodsafety.org/press-releases/2116/federal-legislation-introduced-to-require-the-labeling-of-genetically-engineered-foods
April 23, 2013 Center for Food Safety
SUPPORT THE NEW FEDERAL LABELING BILL http://salsa3.salsalabs.com/o/1881/p/dia/action3/common/public/?action_KEY=10418
April 24, 2013 - Huffington Post Green
GENETICALLY ENGINEERED FOOD LABELING TAKEN ON BY CONGRESS IN RIGHT-TO-KNOW ACT http://www.huffingtonpost.com/2013/04/25/genetically-engineered-food_n_3149418.html
April 24, 2013 Sustainable Business

LEGISLATION TO REQUIRE GMO LABEL INTRODUCED IN HOUSE AND SENATE http://www.sustainablebusiness.com/index.cfm/go/news.display/id/24808
TRYING TO HOLD BACK THE ONSLAUGHT OF GENETICALLY MODIFIED FOODS - OR AT LEAST SLAP THEM WITH A LABEL http://sco.lt/8oAG5x
BILLS WOULD REQUIRE LABELS ON GENETICALLY ENGINEERED FOOD RECENT STATES UPDATE http://sco.lt/53rpzN
BIG PESTICIDE CORPORATE 6 UNDERMINE HAWAII'S 'RIGHT TO KNOW' LABELING http://sco.lt/8XC9BJ
THE GLOBAL CHEMICAL BIOTECH CARTEL - AN UNPRECEDENTED POWER OVER WORLD FOOD SUPPLY http://www.scoop.it/t/agriculture-gmos-pesticides/p/1716244040/the-global-chemical-biotech-cartel-an-unprecedented-power-over-world-agriculture-and-human-health
>WHY IS OUR FOOD BEING MADE AND MODIFIED BY THE WORLD'S LARGEST PESTICIDE MANUFACTURER?
http://gmo-awareness.com/all-about-gmos/gmo-defined/
OBAMA QUIETLY DE-REGULATES GMO/ GENETIC BIOTECH INDUSTRY : Fast-tracking approvals, waiving regulations, liability http://sco.lt/5uCx8b
MONSANTO: A CORPORATE PROFILE From Saccharin to GE Seed - Chemicals for Food, Agriculture, War http://sco.lt/5TGVDl
WHY THE MOST POWERFUL THING IN THE WORLD IS A SEED - AND THE GLOBAL CORPORATE MONOPOLY IN SEED PATENTS http://sco.lt/5YXapV
MAJOR US FOOD RETAILERS TO SHUN GENETICALLY MODIFIED, FACTORY FARMED, ENSLAVED SEAFOOD http://sco.lt/4qgoDZ
BIOTECH RE-ENGINEERING, RE-PROGRAMMING AND PATENTING LIFE ITSELF. THE ETHICS AND LEGALITIES http://sco.lt/7NZvsH
HOW GMO FOODS AFFECT HEALTH - GENE ALTERED FOODS NOW LARGE PART OF AMERICAN DIET http://sco.lt/7oVxQH
30 YEARS OF GENETICALLY ENGINEERED PLANTS - CONSEQUENCES OF COMMERCIAL GMO CULTIVATION IN THE USA http://sco.lt/69Lbqz
USDA: BIOTECHNOLOGY FREQUENTLY ASKED QUESTIONS (FAQs) http://www.usda.gov/wps/portal/usda/usdahome?contentid=BiotechnologyFAQs.xml&contentidonly=true
NEW CHARGES AGAINST MONSANTO'S ROUNDUP PESTICIDE/HERBICIDE - THE ULTIMATE KILLING MACHINE http://sco.lt/8iHda5
FROM 'FERTILIZER TO FORK': INDUSTRIAL FOOD ACCOUNTS FOR A QUARTER OF THE WORLD'S GREENHOUSE GAS EMISSIONS http://sco.lt/5kCdfd
June 21, 2013 Inspired Bites
GENETICALLY MODIFIED FOOD WAS A 'BRILLIANT' BUSINESS MODEL, BUT WILL BE BECOME OBSOLETE? http://blogs.prevention.com/inspired-bites/2013/06/21/why-genetically-modified-food-was-a-brilliant-business-model/
WATCH:
THE WORLD ACCORDING TO MONSANTO (FULL LENGTH) THE LEADER OF THE CHEMICAL BIOTECH CARTEL http://sco.lt/7FFsXZ
WATCH
"GENETIC ROULETTE" The Gamble of Our Lives
https://www.youtube.com/watch?v=9NWyQKGnYes
WATCH:
"MONSANTO FOOD WARS: GMO SEEDS AND ANIMALS" http://www.scoop.it/t/agriculture-gmos-pesticides/p/3997411054/watch-monsanto-food-wars-gmo-seeds-and-animals
WATCH:
A SYSTEM BASED ON PROFITS IS UNSUSTAINABLE ....Vandana Shiva on Industrial Agriculture http://www.scoop.it/t/agriculture-gmos-pesticides/p/1614565249/a-system-based-on-profits-is-unsustainable-vandana-shiva-on-industrial-agriculture