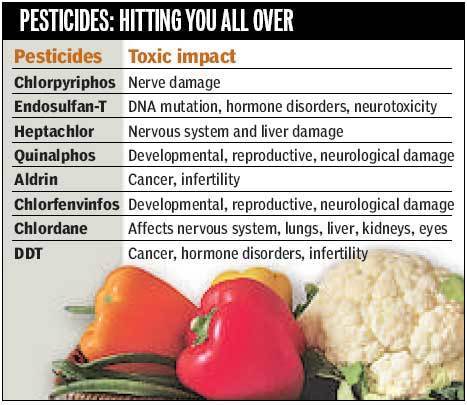 CORPORATIONS RULE:
September 6, 2013 Huffington Post Green
EPA QUIETLY WITHDRAWS TWO KEY PROPOSED CHEMICAL SAFETY RULES http://www.huffingtonpost.com/2013/09/06/epa-chemical-
May 13, 2013 Moyers and Company - Full Show:
WATCH:
"THE WAR ON SCIENCE AND TOXIC DIS-INFORMATION http://billmoyers.com/episode/full-show-the-toxic-politics-of-science/
FOLLOW:
SAFER CHEMICALS, HEALTHY FAMILIES http://www.saferchemicals.org/
June 30, 2013 Nation of Change
EXTENSIVE RESEARCH SHOWS MONSANTO'S #1 SELLING HERBICIDE, ROUNDUP IS KILLING YOU http://www.nationofchange.org/extensive-research-shows-monsanto-s-1-selling-herbicide-roundup-killing-you-1372601505
June 17, 2013 100Reporters
PEST CONTROL: SYNGENTA'S SECRET CAMPAIGN TO DISCREDIT 'ALTRAZINE' CRITICS http://100r.org/2013/06/pest-control-syngentas-secret-campaign-to-discredit-atrazines-critics/
AGRICHEMICAL GIANT SYNGENTA FAULTS EU PEER-REVIEWED STUDY TO CURB THEIR KILLER PESTICIDES http://sco.lt/8fqLQ1
29 March, 2013 Huffington Post
WASHINGTON -- The chemical pesticide lobby is waging a multi-million dollar battle to prevent regulation of chemicals linked to the dramatic escalation in the deaths of pollinating bees over the past year.... http://www.huffingtonpost.com/2013/03/29/pesticide-lobby-bees_n_2980870.html
WHY WE POISON OUR FOOD AND DR. SEUSS http://sco.lt/5NKmq9
THINK THOSE CHEMICALS IN YOUR FOOD HAVE BEEN TESTED? http://sco.lt/9H5h4L
WE AND THE BEES ARE IN BIG TROUBLE - AS GOES NATURE, SO DO WE: Domesticated and wild bees are both in trouble - Pesticide Industry In Denial http://sco.lt/95yplJ
June 21, 2013 Inspired Bites
GENETICALLY MODIFIED FOOD WAS A 'BRILLIANT' BUSINESS MODEL, BUT WILL BE BECOME OBSOLETE? http://blogs.prevention.com/inspired-bites/2013/06/21/why-genetically-modified-food-was-a-brilliant-business-model/
May 11, 2013 UNEP
UN CONFERENCE TAKES HISTORIC STRIDES TO STRENGTHEN CHEMICAL SAFETY GLOBALLY
FAO Director-General José Graziano da Silva said that in many countries intensive crop production has depleted agriculture's natural resource base, jeopardizing future productivity. "To fight hunger and eradicate poverty, we will need to find more sustainable ways to produce 60 percent more food by 2050," he said. However, he recognized that chemical pesticides would continue to be part of farming in many parts of the world in future. ... http://www.unep.org/newscentre/default.aspx?DocumentID=2716&ArticleID=9501&l=en
March 29, 2013 EWG Environmental Working Group
A LOOPHOLE FOR PESTICIDES PUTS PUBLIC'S HEALTH AT RISK - the U.S. Environmental Protection Agency has approved roughly 11,000 pesticides intended for use in agriculture, inside homes, on lawns, in hand soaps, on clothing and other consumer goods with little or no safety tests, according to a multi-year investigation by the Natural Resources Defense Council. http://www.ewg.org/enviroblog/2013/03/loophole-pesticides-risks-public-health
May 15, 2013 Seed Daily
KEEPING NATURE IN BALANCE AND HEALTHY: FLOWER POWER FIGHTS ORCHARD PESTS http://www.seeddaily.com/reports/Flower_power_fights_orchard_pests_999.html
-------------------------------------------------------------------------------------
PESTICIDES, HERBICIDES, INSECTICIDES ARE POISON. PERIOD. NO MATTER HOW YOU WANT TO CUT THE CAKE OF SPIN THE ISSUE
-------------------------------------------------------------------------------------
THE GLOBAL CHEMICAL BIOTECH CARTEL - AN UNPRECEDENTED POWER OVER WORLD FOOD SUPPLY http://www.scoop.it/t/agriculture-gmos-pesticides/p/1716244040/the-global-chemical-biotech-cartel-an-unprecedented-power-over-world-agriculture-and-human-health
THE ULTIMATE KILLING MACHINE : NEW CHARGES AGAINST MONSANTO'S "ROUNDUP" INSECTICIDE http://sco.lt/8iHda5
Michael Pollan: "Don't miss this VIDEO, about the next wave of herbicide-tolerant crops from Monsanto-- will make Round-Up look benign"
VIDEO: DANGERS OF DICAMBA http://www.fixfood.org/features/276/dangers-of-dicamba
BAYER RAKED IN $1 BILLION IN 2010 WITH BEE-KILLING PESTICIDES http://www.motherjones.com/tom-philpott/2012/01/purdue-study-implicates-bayer-pesticide-bee-die-offs
April 11, 2013 Corporate Europe Observatory
PRIVATE LETTERS REVEAL SYNGENTA AND BAYER'S FURIOUS LOBBYING AGAINST BEE PESTICIDE BAN http://corporateeurope.org/publications/pesticides-against-pollinators
Institute of Science in Society
SYNGENTA CHARGED FOR COVERING UP LIVESTOCK DEATHS FROM GM CORN Bt INSECTICIDE http://www.i-sis.org.uk/Syngenta_Charged_for_Covering_Up_Livestock_Deaths_from_GM_Corn.php
June 18, 2013 Grist
SYNGENTA PLAYS DIRTY TO SHAPE PUBLIC OPINION ON HERBICIDE http://grist.org/food/syngenta-plays-dirty-to-shape-public-opinion-on-herbicide/?utm_source=syndication&utm_medium=rss&utm_campaign=feed
SYNGENTA'S PAID THIRD PARTY PUNDITS TO SPIN THE NEWS ON ENDROCINE DISRUPTOR WEED KILLER "ATRAZINE" http://www.scoop.it/t/agriculture-gmos-pesticides/p/1155385189/syngenta-s-paid-third-party-pundits-to-spin-the-news-on-endrocine-disruptor-atrazine
April 11, 2013 Corporate Europe Observatory
PRIVATE LETTERS REVEAL SYNGENTA AND BAYER'S FURIOUS LOBBYING AGAINST BEE PESTICIDE BAN http://corporateeurope.org/publications/pesticides-against-pollinators
April 30, 2013 EurActive
INSECTICIDE FIRMS IN SECRET BID TO STOP BAN THAT COULD SAVE BEES http://www.euractiv.com/sustainability/insecticide-firms-secret-bid-ban-news-519410
May 3, 2013 Guardian Environment - Damian Carrington
REVEALED: GERMANY'S SECRET BID TO KILL BAN ON BEE-HARMING PESTICIDES http://www.guardian.co.uk/environment/damian-carrington-blog/2013/may/03/bees-pesticides-neonicotinoid-germany
THIS PESTICIDE INDUSTRY SPIN SAYS PESTICIDES ARE GOOD FOR YOU: NO ACCOUNTING FOR ACCUMULATED IMPACTS ON HUMAN AND ENVIRONMENTAL HEALTH: PESTICIDES ARE POISON. PERIOD
VIDEO: http://pesticideinformation.eu/2013/05/07/pesticide-residues-seven-reasons-your-food-is-safe/
--- WATCH ---
A Must see VIDEO for all. Dr. David Suzuki
WHAT IS GENETIC ENGINEERING
"WHAT ARE ROUNDUP READY & Bt PESTICIDE GMO CROPS?" http://sco.lt/5n6cuP
--------------- IMPACT ON ENVIRONMENT AND BIODIVERSITY-------------
WATCH:
+++EXCELLENT SHORT VIDEO ON THE EFFECTS MULTIPLE PESTICIDES ARE HAVING UPON BEES (AND YOU?) - by Nature Video - YouTube http://www.youtube.com/watch?v=1-fXYR9FTfM
April 23, 2013 Moyers & Company
++++WATCH
SHORT VIDEO "DANCE OF THE HONEY BEE" Narrated by Bill McKibben http://truth-out.org/news/item/15896-dance-of-the-honey-bee
BATTLE FOR THE BEES: Dying Bees Raise Alarm For Humans - Europe Bans Pesticide http://sco.lt/6e9Rdh
MONARCH BUTTERFLY MIGRATION PLUNGES - THE PERFECT STORM : GMO Crops, Pesticides and Extreme Weather http://sco.lt/6JKCR7
April 8, 2013 Earth First
ROBOTIC BEES: KEEP THE PESTICIDES, KILL THE POLLINATORS, DESTROY NATURAL BIODIVERSITY AND MAKE A BUNDLE FROM ROBOTIC BEES?!!! - MONSANTO http://earthfirstnews.wordpress.com/2013/04/08/robotic-bees-to-pollinate-monsanto-crops/
PESTICIDES, CHEMICALS NOW SO WIDESPREAD IN ENVIRONMENT DISRUPTING BEE BRAIN FUNCTIONING (AND US?) http://sco.lt/7PcIeP
WHY WE NEED INSECTS: EVEN PESKY ONES - PESTICIDE REDUCTION ESSENTIAL http://sco.lt/94UwhF
April 12, 2013 - Honey Colony - Mark Bittman
PESTICIDES: NOW MORE THAN EVER AN ACUTE THREAT http://www.honeycolony.com/article/pesticides-now-more-than-ever/
27 March 2013 - Seed Daily
USA REGULATORS UNDER FIRE OVER RISKY PESTICIDES THAT PUT PEOPLE AND VALUABLE CROP POLLINATORS, LIKE BEES, IN PERIL http://www.seeddaily.com/reports/US_regulators_under_fire_over_bee-toxic_pesticides_999.html
April 25, 2013 - Sun Journal
SENATORS INTRODUCE BILL TO REDUCE REGULATIONS ON PESTICIDES http://www.newbernsj.com/news/business/hagan-co-sponsors-bill-to-reduce-regulations-on-pesticides-1.132767
April 18, 2013 - New York Times
A TOOTHLESS 1976 LAW ON TOXIC CHEMICALS http://www.nytimes.com/2013/04/19/opinion/a-toothless-law-on-toxic-chemicals.html?_r=1
ERADICATING ECOCIDE: WHY BUSINESS LEADERS MUST STEP UP TO THE CHALLENGE http://sco.lt/56vkOH
AQUACULTURE TO PAY $490,000 AFTER ILLEGAL USE OF PESTICIDES KILL LOBSTERS IN CANADA http://www.sunjournal.com/news/maine-business/2013/04/27/cooke-aquaculture-pay-490000-after-illegal-pestici/1354960
----------------PESTICIDES IMPACT ON HUMANS ----------------
>WHY IS OUR FOOD BEING MADE AND MODIFIED BY THE WORLD'S LARGEST PESTICIDE MANUFACTURER?
http://gmo-awareness.com/all-about-gmos/gmo-defined/
7 CRAZY THINGS PESTICIDES ARE DOING TO YOUR BODY http://www.scoop.it/t/agriculture-gmos-pesticides/p/2367544798/7-crazy-things-pesticides-are-doing-to-your-body
THOUSANDS OF DYING FARMERS IN SRI LANKA: STUDIES LINKS KIDNEY DISEASE TO AGROCHEMICALS http://sco.lt/6gKuMT
THINK THOSE CHEMICALS IN YOUR FOOD HAVE BEEN TESTED? http://sco.lt/9H5h4L
WHAT PESTICIDE EXPOSURE IS DOING TO YOUR BODY http://sco.lt/7IKHmD
PESTICIDES HARM CHILDREN'S DEVELOPMENT: Bad for adult brains, too - Strong report from pediatricians: http://sco.lt/8g7Daz
CHEMICALS IN YOUR BODY: NEW UN STUDY REVEALS OUR CHEMICAL FOLLY - ENDOCRINE AG CHEMICAL DISRUPTERS A GLOBAL THREAT http://sco.lt/82f9px
CHEMICAL CREEP: HOW TOXIC CHEMICALS ARE SNEAKING INTO YOUR FOOD AND YOUR BODY - March 7, 2013 Huffington Post http://www.huffingtonpost.com/2013/03/07/toxic-chemicals-food-body_n_2829270.html
Feb 22, 2013 - Scientific American
FUNGICIDE USE SURGES, LARGELY UNMONITORED https://www.scientificamerican.com/article.cfm?id=fungicide-use-surges-largely-unmonitored
WATCH:
VIDEO
*********THE WORLD ACCORDING TO MONSANTO (FULL LENGTH) THE LEADER OF THE CHEMICAL BIOTECH CARTEL http://sco.lt/7FFsXZ
THE NEXT SECRET:
NANOPARTICLES ARE IN OUR FOOD, CLOTHING AND MEDICINE -- AND NO ONE KNOWS FOR SURE HOW DANGEROUS THEY MIGHT BE http://sco.lt/6FdyqH ;
+++++LEARN MORE ABOUT THE BEE-PESTICIDE DISASTER
http://www.scoop.it/t/agriculture-gmos-pesticides?q=BEES+PESTICIDES
++++MORE ON TOXIC, DANGEROUS PESTICIDES IN OUR ENVIRONMENT:
http://www.scoop.it/t/agriculture-gmos-pesticides?q=PESTICIDES