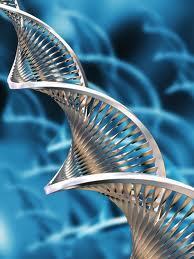 Council for Responsible Genetics
Understanding the ethical, legal, social and environmental implications of biotechnology.
The purpose of the Genetic Bill of Rights is to introduce a global dialogue on the fundamental values that have been put at risk by new applications of genetics. A basic set of common principles is essential for creating a framework for understanding the ethical, legal, social and environmental implications of biotechnology.
New genetic technologies pose unprecedented challenges to human integrity, individual liberty and the health of the biosphere. Since the questions that these technologies raise affect all of us, there is a pressing need to ensure the public is brought into the process of regulation and governance.... http://www.councilforresponsiblegenetics.org/Projects/CurrentProject.aspx?projectId=5
▶ The Economic Times, November 25, 2013
NOW "MUTAGENESIS" - AS OPPOSITION TO GM CROPS GROWS, COMPANIES ARE TURNING TO "MUTANT" SEED BREEDING
Mutagenesis deletes and rearranges hundreds or thousands of genes randomly, spawning mutations that are less precise than GMOs. ... The process, which faces almost no regulation, creates opportunities for companies to grab a bigger share of the $34 billion global commercial seed market. But some scientists say mutant crops are more likely to pose health risks than genetically modified ones.
All breeding techniques can create plants with increased levels of naturally occurring toxins or with proteins known to cause allergic reactions....Reports from the National Academy of Sciences, representing the consensus of experts in the field, say the risk of creating unintended health effects is greater from mutagenesis than any other technique, including genetic modification. ...
http://economictimes.indiatimes.com/news/economy/agriculture/as-opposition-to-gm-grows-companies-are-turning-to-mutant-breeding/articleshow/26334154.cms
OBAMA QUIETLY DE-REGULATES GMO/ GENETIC BIOTECH INDUSTRY : Fast-tracking approvals, waiving regulations ... http://sco.lt/5uCx8b
--- WATCH ---
A Must see VIDEO for all. Dr. David Suzuki
WHAT IS GENETIC ENGINEERING
"WHAT ARE ROUNDUP READY & Bt PESTICIDE GMO CROPS?" http://sco.lt/5n6cuP
MONSANTO ENTERS PHARMACEUTICAL BUSINESS, ACQUIRES KEY 'GENE SILENCING' TECHNOLOGY FOR USE IN HUMANS http://sco.lt/8Rrt6v
GENETIC MODIFICATION STRAINS OLD FOOD AND DRUG LAWS - HOW A FISH BECOMES A DRUG AND CORN A PEST http://sco.lt/6vynBp
>>> THE FOOD FIGHT OF OUR LIVES = CROSSING PIGS AND BUTTERFLIES WITH WORMS -- NOT OKAY http://www.scoop.it/t/agriculture-gmos-pesticides/p/1699396402/gmos-and-biotech-the-food-fight-of-our-lives-crossing-roses-with-pigs-and-butterflies-with-worms-not-to-mention-corn-with-a-virulent-bacteria
March 28, 2013 VIDEO REPORT RT News
' FRANKENFISH' HEADING TO YOUR DINNER PLATE AS OBAMA SIGNS 'MONSANTO PROTECTION ACT' https://www.youtube.com/watch?v=ao7ECASd5pc
OUR 21ST CENTURY FACTORY OF LIFE - RE-ENGINEERING, PROGRAMMING AND PATENTING LIFE ITSELF -- IS BIOTECH OUT OF CONTROL? http://sco.lt/4thM6j
OBESITY, CANCER, DIABETES - TOXIC PROCESSED FOODS, CHEMICALS, PESTICIDES, GENE-ALTERED FOOD: WHAT ARE WE EATING? With little or no independent peer reviewed research are we embarking on a dangerous human experiment that may alter the human genes for generations to come?
WATCH:
KITV HONOLULU, HAWAII INVESTIGATIVE VIDEO REPORT -
FOOD FOR THOUGHT - THE GMO DEBATE PART 3 http://news.msn.com/politics/video?videoid=db02dc7f-a5ba-4377-9853-d934d70a2eca&ap=true&OCID=MSNNWS
WATCH: "GENETIC ROULETTE - THE GAMBLE OF OUR LIVES" - YouTube 1:24:59 https://www.youtube.com/watch?v=GrWRzxMUfDE